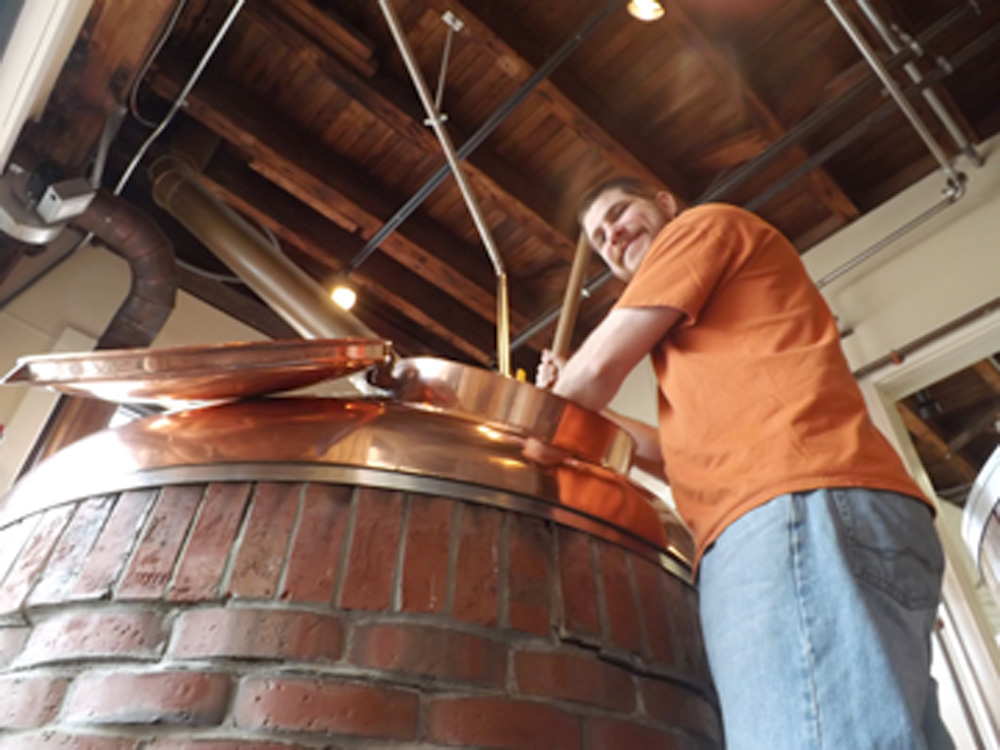 By Lisa Balschunat
Mike and John Munter, both with years
of experience in the construction business,
continue to build on the foundation their
dad began when he broke ground on his
business in Middle Grove in 1972.
Over the years Munter Enterprises has
worked from foundation to roof tops for
businesses including Allerdice Hardware,
Saratoga Springs; Stewart's Shops; Oscar's
Smokehouse, Warrensburg; Shepard's
Square, Lake George.
Most recently breweries have become
steady work. The company has done work
for the Olde Saratoga Brewing Company
and Druthers Brewing Company in Saratoga
Springs; Shmaltz Brewery in Clifton Park,
and now Davidson Brewery, in Queensbury.
"Brewery systems are very similar to manufacturing facilities we've worked on with highly sophisticated processing systems," said Mike. "We understand the systems and, yes, we now have a niche."
Micro brew pubs and full production breweries are growing across the country during the past decade. Saratoga and Warren counties are no exception. Anyone looking to whet their whistle with a finely crafted brew in the region can choose from vast array of brews — from wheat to stout, red to brown, India Pale Ale (IPA) to Extra Special Bitter (ESB), and Belgian to Porter. Hopped brews, wheat brews, ones with berry accents, smoked, rye and malt-crafted are a few of the choices that are as numerous as miles between these local establishments.
"At Olde Saratoga Brew, we did structural work and expanded their space on Excelsior Avenue," Mike said. "It's fun to be involved with projects that once they are completed people enjoy so much."
With a local staff, including six full-time brewers, the Olde Saratoga Brewing Co. is the fourth largest brewery in New York state. The brewery is a wholly owned subsidiary of Mendocino Brewing Co. in Ukiah, Calif.
The local operation now brews, bottles and kegs five famous all-malt craft-brewed Mendocino lager and ales for the entire East Coast, as well as Kingfisher Premium Lager, Saratoga Lager and Saratoga IPA. Pure cane Olde Saratoga Root Beer is also bottled here.
"Then," John Munter said, "in the spring of 2012 we started a construction project at Druthers on Broadway in Saratoga, starting on a vacant lot. We worked with 6,000 square feet from the ground up in three and a half months."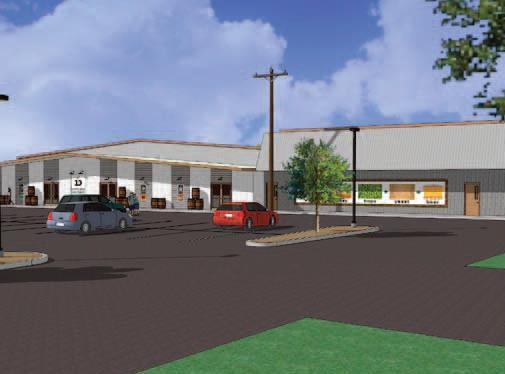 For Chris Martell it was a life-long dream to own a brew pub. Public finance lawyer, turned craft-beer-brewing entrepreneur, Martell worked hard to generate the financing and convince his investors, including his parents and neighbors to take a chance on a few home brewers who never owned a brew pub, but were daring to dream. They did and the Druthers doors were opened in August 2012.
This spring, the Munters worked at refurbished an existing building for Shmaltz Brewery. "We did some under-slab work, piping and fit-up work for the mechanical rooms, among other projects," John said.
Shmaltz, after brewing for 16 years in northern California and in Saratoga, purchased property and a building to be refurbished on Fairchild Square in Clifton Park. The $3.25-million project touts a 50-barrel brewhouse, a custom-made, fivevessel manual workhouse brewhouse, as well as eight fermentation and two bright beer tanks manufactured in the U.S. from Oregon's JV Northwest, and a 120-bottleper- minute packaging line from Italian experts at SBC/BC International.
Shmaltz Proprietor Jeremy Cowan projected hiring upward of 10 full-time staff for the new operation, in addition to the dozen staffers currently handling sales, marketing and contract brewing operations. The space also houses a tasting room and about 800 square feet of office space.
"We are attending the Great American Beer Festival in Denver soon," Cowan said. "Our sales reps will be there to promote the brewery and the diverse products we offer. We have a niche market and a unique business model with our He'brew – The Chosen Beer, and Coney Island Craft Lagers," he said. "Our product is sought out from coast to coast in the U.S."
"When we opened here in Clifton Park we new we were on a new adventure – somewhere between terrified and motivated," he said.
Breaking tradition they opened their own production house. "It was a perfect time to take over and create the exact product we want for the future," Cowan said. "This business venture was a big step and a huge risk – a good combination for us."
"Our staff is now getting more comfortable with the new equipment and processes. Yesterday was our best bottling day yet," he noted recently.
Cowan said praised the Munters for their flexibility during the process. "Originally we were supposed to build near Wilton, but the landlord pulled the lease out and miraculously in 14 months we pulled off the move and opened here," he said. "Mike and John with us every step of the way."
Next on tap next for Munter Enterprises is refurbishing a former cinema and indoor sports center on Route 9 in Queensbury for Davidson Brewery. Co-owner Rick Davidson said the $4.5 million project will include a 50-barrel brew house with packaging and kegging lines, a visitor tour center, tasting room and company store. It will include a three-bay loading dock and silo for grain. The brewery will initially employ six to 12 people.
Mike Munter said several sub-contractors will be hired for the Davidson's project, but the exact number is not yet determined. The design, custom fabrication and installation of the brewery's Peter Austin Brick Kettle British brew system will be overseen by internationally acclaimed master brewer Alan Pugley, originally of England's famous Ringwood Brewery and co-founder of Shipyard Brewing, Portland, Me.
Davidson Brothers plans to be brewing beer and soda by the spring.