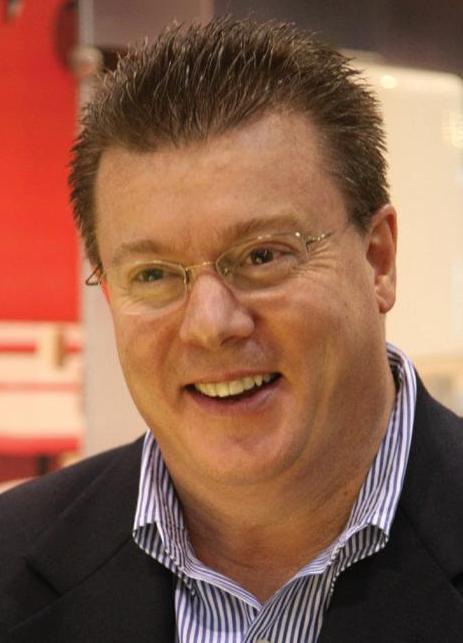 Wayne R. Morris, founder and president
of Morcon Inc., the Cambridge-based converter
of tissue, towel and napkin products
for the away-from-home market, announced
the sale of the business to Joseph F. Raccuia,
former president of Finch Paper LLC
in Glens Falls.
The acquisition marks a return to the
tissue, towel and napkin sector for Raccuia,
who served for six years as president
and CEO of SCA Tissue-North America and
spent nine years in leadership positions
with the former Encore Paper tissue mill
in South Glens Falls.
Morcon, established by Morris in 1987,
employs 85 people in Cambridge and 120 at
a facility in Great Falls, S.C.
The business buys large rolls of paper products from paper manufacturers, cuts them into smaller rolls and sheets, and packages and sells them through wholesale distributors for use in the commercial, food service, health care and industrial markets.
"Morcon has been my family's life for nearly three decades, but now is the right time for me to move on," Morris said. "I could not have found a more qualified or interested buyer than Joe Raccuia, and would not have entrusted this business to anyone with lesser credentials or enthusiasm. Joe has a great vision for growing this business, and tremendous contacts within the industry to help him reach his goals."
"This is the realization of a lifelong dream to own my own business," Raccuia said. "To do so in the industry where I started my career — an industry that I love –and at a location so close to my home in Wilton makes the opportunity all the more special."
Raccuia said he first explored a possible purchase of Morcon more than five years ago, before accepting the leadership position at Finch Paper. He renewed discussions with Morris earlier this year after stepping down from the Glens Falls-based printing paper manufacturer.
"Wayne has built a very well-run, successful and growing business," he said. "I'm looking forward to continuing the momentum he has established, and working with Morcon's employees to take the business to even greater levels of success."
"I bring a wide and varied background to Morcon," Raccuia added. "I have worked in the C-Suite for one of the largest tissue producers in the world, and I understand how the big players operate. At the same time, through my experience with Encore and Finch, I know how to marshal the agility, flexibility and energy of a smaller business to out-maneuver and out-service the industry giants, establish niche markets and build a sustainable, successful enterprise."
During his tenure with SCA, officials credited Raccuia with engineering a 35 percent growth in sales, taking the company from $750 million to $1 billion and propelling SCA to the number-two position in the U.S. away-from-home market.
Raccuia said Morcon's Cambridge and Great Falls locations are strategically located to service the eastern U.S. and key portions of the Midwest, although there are customers nationwide. His long-term plans envision additional locations to grow business in the central and western parts of the country, he said.
In the immediate future, Raccuia said his priorities are to meet with Morcon's employees, customers and key suppliers, and begin building a go-to-market strategy that anticipates and exceeds customer expectations and capitalizes on the company's strategic strengths.
"I know where I want to take this business, but to get there I have to draw on others' expertise and ideas, and that includes our employees, customers and suppliers," Raccuia said.