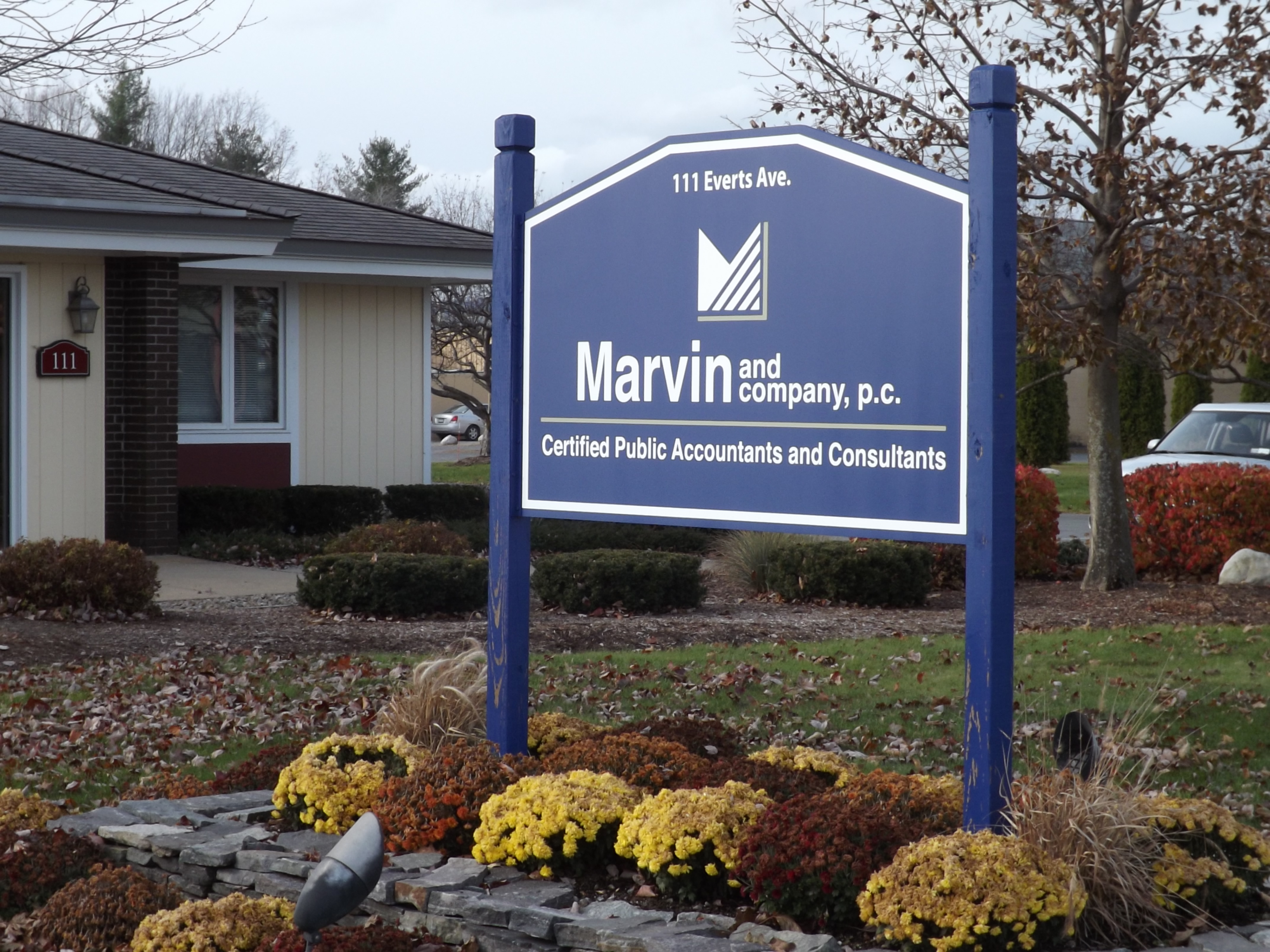 In celebration of its 90th anniversary, Marvin
and Company has launched a new brand and
redesigned website.
The new site, marvincpa.com, provides an
in-depth overview of the accounting, auditing,
taxation and management consulting services
Marvin and Company provides to individuals,
partnerships, corporations, governmental units
and non-profit organizations.
"Marvin and Company is known for being
forward thinking, offering fresh ideas and
solid values," said Managing Director Kevin
McCoy. "Our new tagline, `A History of Shaping
Futures,' salutes how the company is looking
ahead for its clients, while leveraging the
successes of the past.
"Our new website, which matches the logo and new brand identity, has been built to serve the growing needs of our clients," said McCoy. "It includes access to past Marvin University educational webinars, a blog featuring accounting insights focused on various industries, an e-newsletter archive, and a client self-service portal."
Visitors to the site can also obtain more detailed information about the firm's history, browse the latest news and events, as well as apply online for available positions.
Located for the past 16 years at 11 British American Boulevard in Latham, Marvin and Company has gained regional prominence for its annual Business Climate Survey, which assesses the concerns and projections area businesses have for the coming year.
The company, which is led by 10 directors and employs 60 people, traces its roots back to 1923 when local businessman Charles L. Marvin established a public accounting firm at 240 State St. in Schenectady. With just himself and another employee, the firm experienced steady growth, culminating in a partnership with Arthur Bianchi and Fred Maune under the name of Charles L. Marvin Company in 1957.
After leading the firm through several phases of advancement, Marvin retired from the business in 1964. Despite his departure, the company, now a professional corporation, continued to seek strategic expansion opportunities under its second generation of leadership.
"During the mid-70s, our workload was split 60/40 between tax and audit services," said Tom Donovan, one of the fourth-generation directors still active at the firm. "Merging with Zuckerman and Ray in 1982 allowed us to open an office in downtown Albany, enabling the company to significantly expand its audit practice, particularly in the non-profit and human services-related areas."
After changing its name from Charles L. Marvin PC to Marvin and Company PC and consolidating its Albany and Schenectady offices into its more centrally located present facility in 1998, the firm continued to seek out strategic growth opportunities.
Last year, Marvin and Company acquired the Queensbury-based Ross Rigby & Patten LLP. As a result of the blending of the two firms, Marvin clients now have access to a broader array of expertise and services in accounting, auditing, taxation, management consulting and employee pension and benefit planning and administration.
"There are many reasons we're still here after 90 years," said Carol Hausamann, a fifth-generation director. "The company offers a flexible working environment for its employees, with a tremendous amount of internal mentoring. Each generation of directors is willing to pass along its expertise to the next. Our team spends more than 2,000 hours each year serving on the boards of non-profit organizations and holding leadership positions at area chambers of commerce and in local start-up companies, which makes us extremely visible throughout the Capital Region."
"Perhaps the biggest reason for our longevity, however, is that we've always been concerned about maintaining a diversified practice," said McCoy. "We're a company where our for-profit and non-profit clients are valued equally."