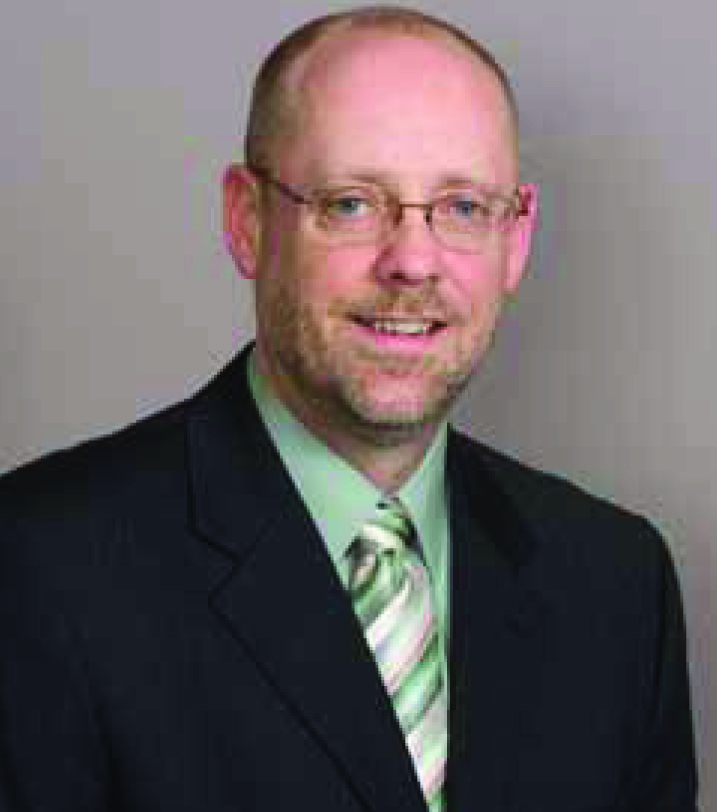 By Paul L. Dowen
With a New Year ahead, optimism abounds. I too am optimistic. While I do not foresee a boom year, I am expecting 2014 to be better than 2013. I believe that GDP will rise, unemployment will decrease and inflation will remain relatively low. I anticipate that the Federal Reserve will continue tapering their bond purchases allowing interest rates to rise slowly. Borrowing will still be challenging but should continue to ease. The biggest variable in the equation is Washington DC. (Think gridlock, shutdown, debt ceiling, sequester, etc.)
Small business is the backbone of the American Economy. The businesses we see are doing better as a result of their own efforts. They understand that a healthier economy is important yet, it will not be enough to generate the sales necessary to achieve their growth goals in 2014. Businesses who have survived have become leaner and more effective; many have clearly differentiated themselves from their competition. They have strengthened relationships with existing clients and strategically cultivated new business.
I believe the internet will continue to play a big role in cultivating business opportunities on a global level. It will remain one of the best ways to reach new people and target your product to people who are looking specifically for what you are offering. An accurate relevant internet presence is essential for most businesses. The content must be mobile friendly, with accessibility evolving as new tablets, smartphones and devices use grows. Employing social media and content marketing can help cultivate relationships and establish expertise. Effective use of the ever evolving marketing tools like SEO and re-targeting designed to reach specific consumers can generate viable leads. However, successfully using the internet to connect with the right people and build relationships requires time, commitment, knowledge and specialized skills. For many businesses it will require bringing that expertise in house or out sourcing the function to experts.
In addition to focusing on increasing revenue, businesses need to continually look to reduce expenses. Businesses find ways to improve production capability, increase efficiency, shrink waste and negotiate more favorable pricing. After several tough years, these businesses not only survived, but managed growth. I expect 2014, will find businesses continuing their efforts to lower their costs.
I think 2014 will continue with leaner operations maintaining staffing levels to service current business levels. As business grows, they will selectively recruit experienced or highly skilled labor to meet rising demand. Despite higher levels of unemployment in the past few years, many of our clients have found it difficult to find qualified skilled applicants. As unemployment drops and the labor pool tightens, this problem will likely prove more difficult.
Businesses will need to factor increasing borrowing rates in their financial plan for 2014. I do not foresee an onerous increase in rates, but even a modest increase can impact a business with tight cash flow. I urge my clients to look at their credit policies and keep an eye on their level of accounts receivables. One cannot afford to let them get out of hand. Businesses should also review their financing needs for the year and if a line of credit is not already in place then one should be arranged well in advance of the projected need. Banks are definitely more open to lending than in the recent past, but I do not envision lending standards to become overly relaxed in 2014.
I also recommend that clients take advantage of financing opportunities at the time of purchase for large pieces of equipment since it is often impossible to finance large purchases after the fact, especially with struggling cash flow. Many vendors have financing divisions that offer very attractive financing rates to close sales. In my experience, leases tend to be the more expensive option, but can be attractive if the terms are right. Maximizing cost effective financing alternatives will help minimize future interest rate increases.
From a tax standpoint, 2014 will continue to feel the effect of the increases in tax rates put into place in 2013. The top tax rate is now at 39.6%, phase-outs of itemized deductions and exemptions for higher income households are back which creeps up the real tax rates. Additional taxes on investment income, capital gains as well as wages over $200,000 all have an effect on one's disposal income.
We still don't really have a hand on what the cost to small businesses will be with Obamacare. The impact is so different for each business depending on the demographics of its workforce. Some businesses will be better off not offering health insurance going forward and their employees may be better off also depending on household income. The determination of what to do is something that needs to be projected out for each business and their specific circumstances. I certainly recommend that if your business is not using a broker for your health insurance you find one that can assist you with the analysis. This may become a significant savings to your business even with the penalty provisions.
For businesses the biggest tax change in 2014 will be the reduction in the section 179 expense deduction. This deduction has been lowered to an annual limit of $25,000 in 2014 from the $500,000 limit in previous years. Rooted in social policy designed to encourage small business investment, this deduction has resulted in substantial tax savings for small businesses. If Congress does not extend the deduction, many small businesses will be required to depreciate the investment over time, increasing their current year tax liability.
In 2013, Washington DC's actions played a role on several fronts. I am guardedly optimistic that their last minute two year budget deal will help lessen some of the political influence in 2014 by locking a spending plan in place and eliminating part of the potential drama for the coming year. While I am certain that everyone disagrees with some part of the deal, I am hopeful that Congress's ability to reach a deal signals the beginning of a willingness to find compromise and move our country forward.
My degree of optimism is a little more enthusiastic than one year ago. GDP up, unemployment down and inflation low will create a better environment for business growth. While conservative by nature, I am hopeful that 2014 will lay the ground work for an even better 2015. And who knows, maybe I will even use the word excited next year.