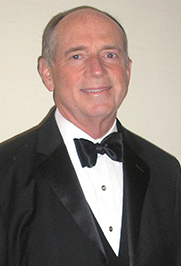 Three members were recently appointed to the Glens Falls Hospital Foundation Board of Trustees and a new leadership team headed by H. John Schutze, DDS was named.
Schutze was named board chairman and joins foundation officers Carl Cedrone, vice chairman; Kevin O'Brien, secretary, and Kathie Duncan, immediate past chairwoman, on the executive committee.
Also joining the board were Donna Farrar, Debra Meier, and Leslie Roods.
Dr. Schutze joined the Glens Falls Hospital Board of Trustees in 2009. He was elected to the executive board in 2010. He will serve as the chairman of the Foundation Trustees for a two-year term.
Schutze has enjoyed a 40-year career practicing dentistry, and can be found at Schutze Family Dentistry in Queensbury alongside his son, Dr. Jonathan Schutze and Dr. Jacob Merryman.
Schutze has been involved in many community organizations including the American Cancer Society, the Lake George Opera, Hyde Museum, Juvenile Diabetes Research Foundation, Glens Falls Rotary Club, and Tri-County United Way.
Farrar's career as a CPA spans 38 years, having served clients in the Southern Adirondack region in the areas of auditing, accounting, taxation, estate planning, management advisory services and fraud prevention and detection services. She is currently employed by Whittemore, Dowen & Ricciardelli LLP of Queensbury and Saratoga Springs.
Farrar previously served on the Crandall Public Library Board as both a member and president. She is an active member of the Glens Falls Rotary Club, and is a trustee of the Charlton School for Girls.
Meier joined Glens Falls National Bank in 2012 as vice president and head of human resources, and was promoted to senior vice president of human resources. She has more than 25 years of human resources and management experience in Queensbury and Albany, including previous management roles at Tribune Media Services and Blue Shield NENY.
Meier is the immediate past president of the Charles R. Wood Theater board of directors and serves on the Tri-County United Way investment board. She is also involved with the WAIT (Welcoming Adolescents in Transition) House fundraising events, Chapman Historical Museum Wine and Chocolate event and the Adirondack Regional Chamber of Commerce Bicentennial Committee. She previously served on the Adirondack Regional Chamber of Commerce board of directors, Double H Hole in the Woods advisory board, the WAIT House board of directors, and committees at the Glens Falls Country Club.
Roods, an ex-officio member as president of the Glens Falls Hospital Guild, joined the guild in 2007 after moving to the community from Jacksonville, Fla. She also serves as chairwoman for guild special events, including the Parade of Baskets, Tree of Lights, and vendor sales.
Roods is also involved with the Warm the Children program and the American Cancer Society as a patient resource navigator. Prior to volunteering, she worked as a business markets underwriter and loss control counselor.
Photo Courtesy Glens Falls Hospital