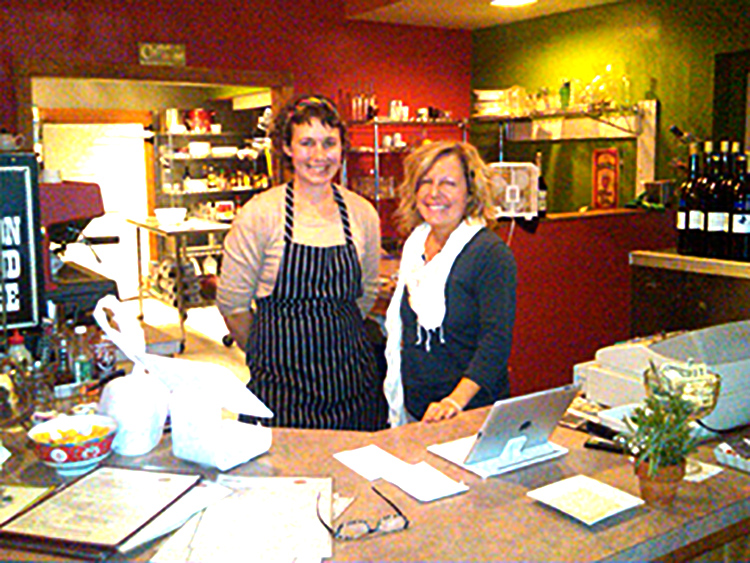 Dish Bistro, at 93 Main St. in Greenwich, is
under new ownership.
Johanna Von Geldern took over the restaurant's
operations as of Nov. 1. One of the changes
she made was bringing back Helen McIntosh as
head chef and kitchen manager.
After nearly four years of establishing the
bistro as a Main Street staple for quality dishes
at reasonable prices, former owners Susan
and Scott Garth said they were pleased to put
the business into Von Geldern and McIntosh's
hands.
A former school teacher with roots in
Saratoga, Von Geldern relocated back to the
area from Florida to embark on a new career
as restaurant owner. She now resides in the
village of Greenwich.
The return of McIntosh coincided with her
former role as a caterer ending.
For those customers who enjoyed Dish's
signature menu items such as Pad Thai, those
recipes remain in tact. For others who are
looking for just a bit more when dining out, the
new owner said the new Dish is working hard
to deliver a welcoming and superior dining
experience.
Dish Bistro is open Tuesday through Saturday,
from 11 a.m. to 3 p.m. for lunch and 5 p.m.
to 9 p.m. for dinner. For reservations or information
on holiday group bookings, call 692-0200.
Dish Bistro can be found on Facebook.
Photo Courtesy Dish Bistro