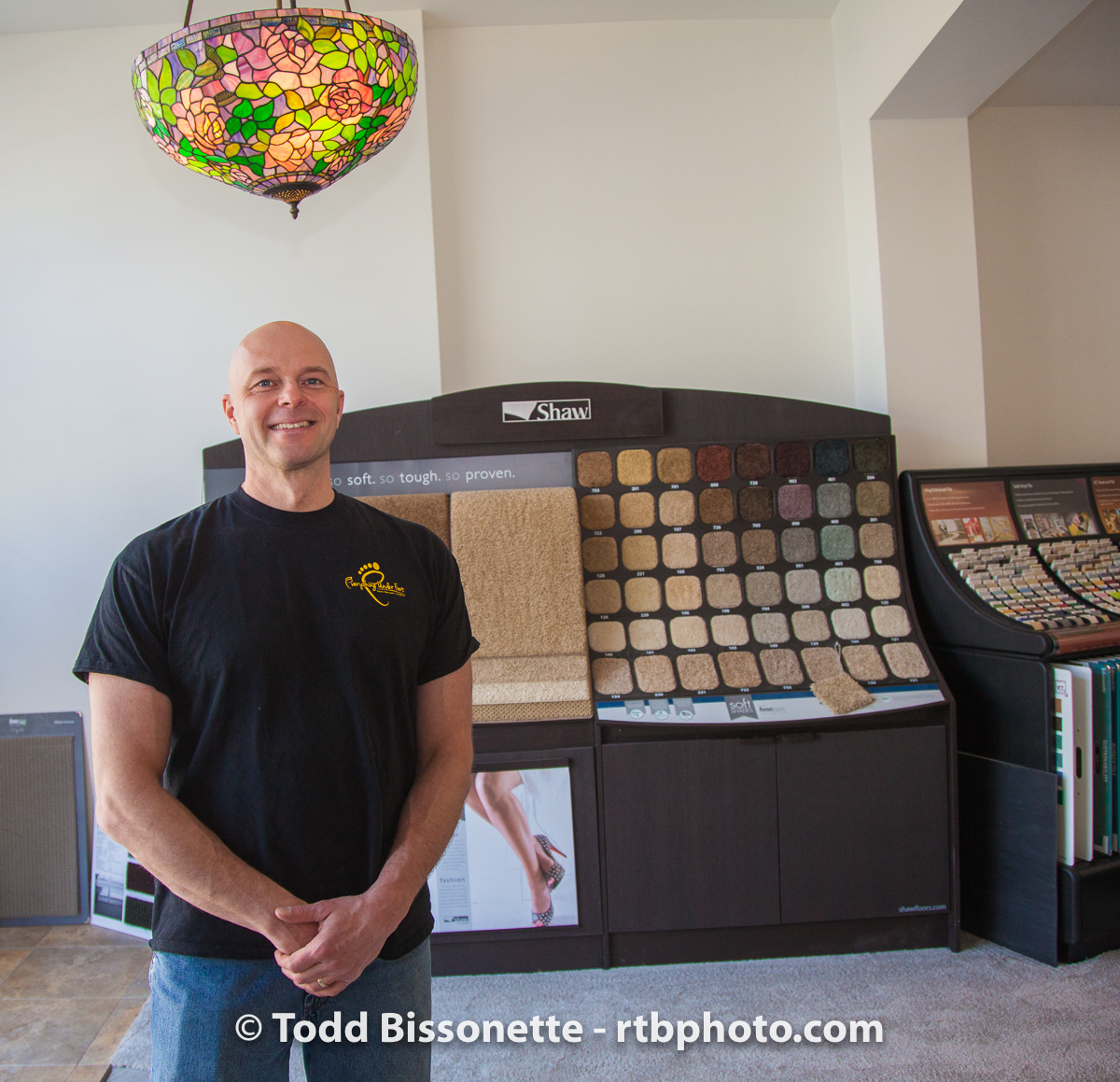 BY LIZ WITBECK
Bill Smith, who has 22 years of experience
working in flooring installation, said he decided
to open a retail store when he became
disillusioned by the changes being made by
big box stores.
Everything Under Foot, a flooring retail
and installation store, opened in April. The
family owned and operated business is located
at 189 Main St. in Hudson Falls. Smith
said he felt he could provide better service
for both his customers and his employees.
The store carries all kinds of flooring:
laminates, vinyls, hardwoods, ceramic and
slate tiles, carpeting and more. Some popular
options are luxury vinyl tiles and vinyl plank.
Photo by Todd Bissonette Photography
Customers can come in and talk to the team
members, who will discuss customer needs
and provide advice.
"In a big box store there's a lot of people
who aren't trained properly," said Smith.
Everything Under Foot has a carefully selected
staff who have years of experience in
the flooring industry, he said. All staff knows
about the products carried in the store and
can give exact advice to customers about
their flooring needs.
Additionally, all staff have been background
checked and drug tested. This, Smith
explains, is unusual for the flooring installation
industry. He believes it is important to
take this additional safety precaution when
having staff who will be entering customer's
homes.
"We wanted to maintain higher standards
than the rest of the industry," said Smith.
Smith is almost always in the store to help
customers.
The store provides installation for small
residential homes as well as commercial
installations. Past projects include large
apartment complexes. Everything Under
Foot is happy to work with businesses on
their flooring needs.
The store also offers bathroom and kitchen
remodeling services. Customers can expect
Everything Under Foot to give them a professional
experience when remodeling their
home.
"Every customer is taken care of like they
are a family member," said Smith. "I'm looking
for long time relationships with customers."
He also maintains competitive pricing
on all products and services.
Everything Under Foot had a grand opening
in early May.
To learn more about products and services
and discuss flooring needs, call Everything
Under Foot at 798-6799 or visit www.everythingunderfootonline.com