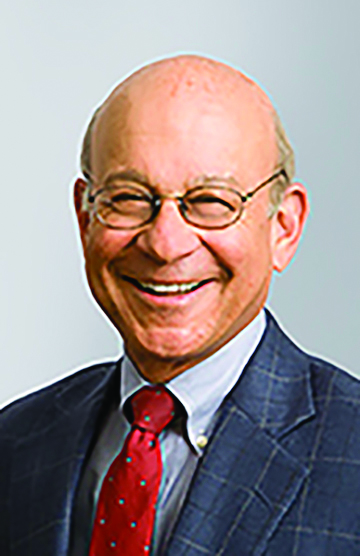 The Adirondack Council board of directors
elected environmental attorney and local nonprofit
organization founder Robert J. Kafin to serve a
two-year term as its chairman.
Kafin is a founding board member of Friends of
Coles Woods, Glens Falls Action Committee and the
Lower Adirondack Regional Arts Council (LARAC).
The position is unpaid.
"We are thrilled to have Bob Kafin as our new
chairman," said Adirondack Council Executive
Director William C. Janeway. "Bob is a highly
respected environmental attorney who began
his career in the Adirondacks, but made a name
for himself nationwide with his legal skills and
expertise. He is one of the nation's top environmental
lawyers and he also cares deeply about the future of
the park's communities and its residents."
He will take the reins of the organization from
Ann Carmel, who chaired the council's board from
2011 to 2015.
"Bob will do a splendid job as chairman,"
said Ann Carmel. "He knows the park very well,
understands government and politics and works
well with people. The board could not have made
a better choice."
Kafin said Carmel accomplished a great deal in
her two terms.
"Ann has served with distinction these past four
years," Kafin said. "Ann oversaw the search for our
new director Willie Janeway. She also completed
a strategic plan that will guide our work for years
to come, and carried out a capital campaign that
essentially doubled our Forever Wild Fund from $3
million to more than $6 million, helping to secure
the future of the organization. Her leadership,
enthusiasm and experience will be missed."
A native of suburban Philadelphia, Kafin moved
to Glens Falls after graduating from Franklin &
Marshall College in Lancaster, Pa., and earning
his law degree from Harvard University. Kafin
was admitted to practice law in New York in 1967.
"Decades ago, Bob helped farmers in Schoharie
County protect their valley croplands from
being flooded by a new dam. Here, he oversaw
environmental studies on sports venues for the
Olympic Winter Games in 1980 and helped defeat
a plan to build nearly 5,000 homes adjacent to
the St. Regis Canoe Area," Janeway said. "He has
helped to build public ski trails in Glens Falls and
to enhance the local arts scene. Not many people
around here know he is also in charge of one of
the largest urban farmers' markets in America as
chairman of GrowNYC.
Since 1971, Kafin has developed expertise in
the major federal and state environmental laws,
was one of the primary authors of the initial set of
regulations implementing the NYS Environmental
Quality Review Act (SEQR), and among the first
lawyers to conduct hearings under the Adirondack
Park Agency Act.
From 1991 to 2009, he was a member of the
senior management team for Proskauer Rose in
New York City, serving as its chief operating partner
for 15 years and also as its general counsel. He is the
founder and a member of the firm's Environmental
Group.
Kafin is on the board of directors for the
Preservation League of New York State and Parks
and Trails New York. Among the other organizations
for which he has served on the board of directors are
the Adirondack Regional Chamber of Commerce,
Crandall Library, The Hyde Collection and Lake
George Association.
Photo by Courtesy Adirondack Council