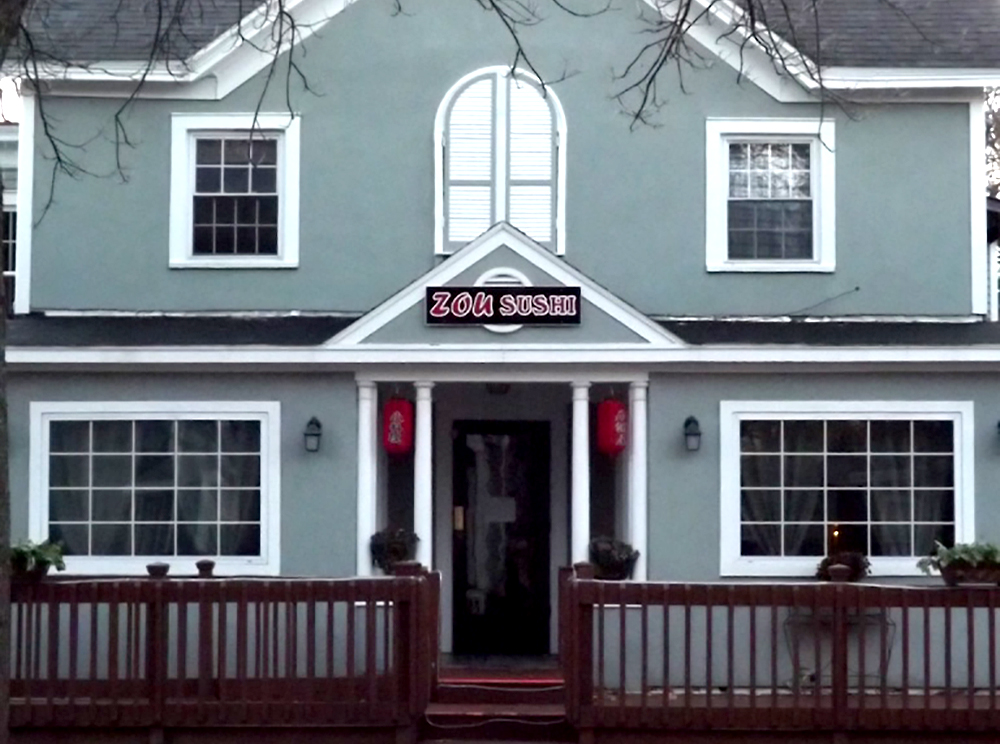 BY JENNIFER FARNSWORTH
The city of Glens Falls has a new Japanese and
Chinese restaurant that is so authentic, you may
forget where you are.
Local patrons are going to Zou's Japanese &
Chinese Cuisine, 122 Bay St., Glens Falls, for a
unique combination of the two cuisines, according
to David Pieniazek, an associate of the owners, Zou
and Ping. Pieniazek, who assists the couple with
marketing, said the reviews have been outstanding.
"Everyone who has come in has nothing but
positive things to say," said Pieniazek.
The ambiance at Zou's may be part of the
reason for the success. Pieniazek described the
restaurant as a cozy bistro. He said the menu is
an eclectic combination of both Japanese and
Chinese, offering a take-out menu in addition to
the in-house dining.
He describes Zou's as somewhat of a hybrid, explaining
that many of the surrounding Asian-style
restaurants are a different combination, whether it
be Japanese and Korean food or Japanese and Thai.
Pieniazek said that Zou and Ping are committed
to keep the menu fresh, not only with ingredients,
but ideas as well.
"Zou really does his homework as far as creating
new dishes. The other day he added a jalapeno
pepper to a dish, something so out of the ordinary
and it was a hit," said Pieniazek.
The menu includes a full sushi bar, stir fry
dishes, appetizers, soups, salads, classic and special
rolls. There are currently six members on staff.
They serve lunch and dinner, and are open
from 11 a.m. to 10 p.m. The restaurant's website
can be viewed at zousushi.com.
The phone number is 798-8800.