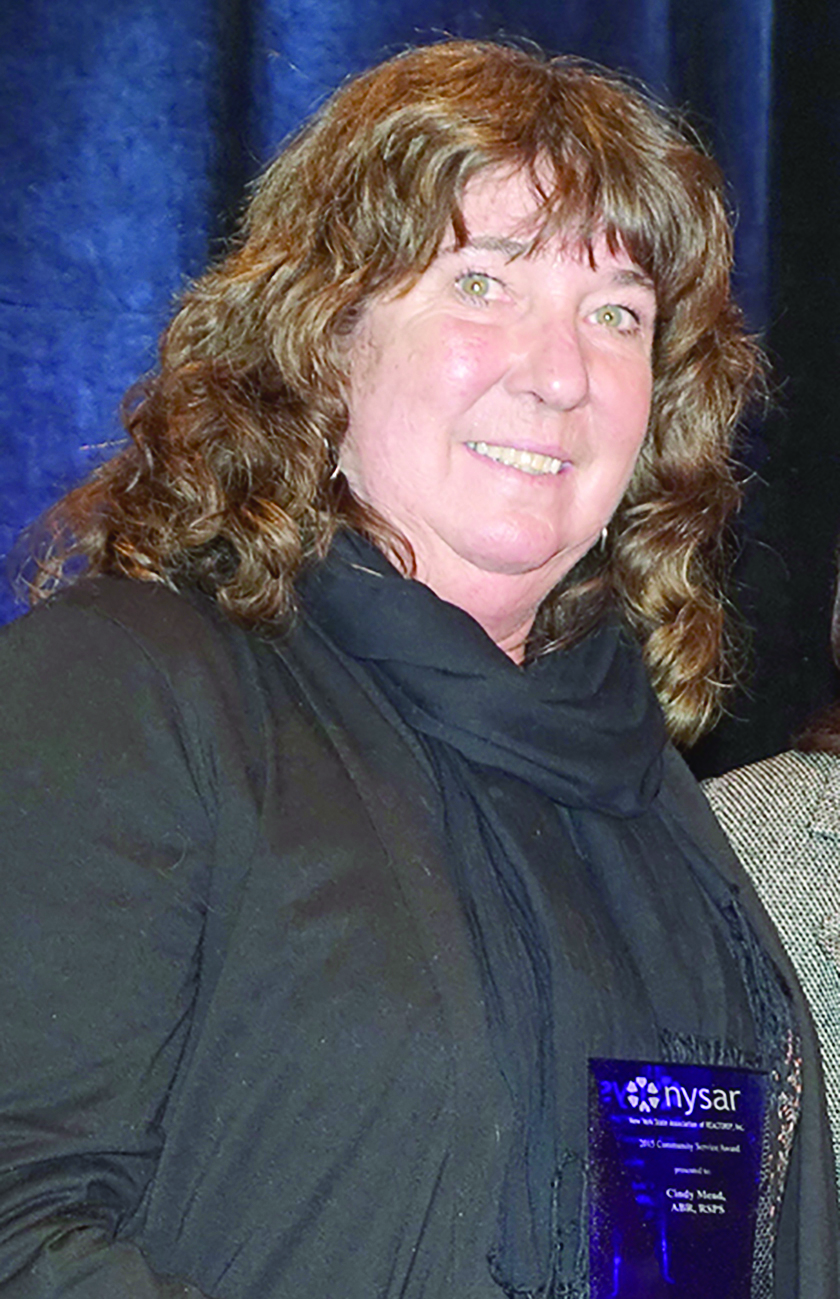 The New York State Association of Realtors honored Cindy Mead of Chestertown as one of two winners of its 2015 Community Service Award during the association's mid-winter business meetings in Albany.
Mead received the award for her work in helping to create the Tri-Lakes Business Alliance (TLBA).
The NYSAR Community Service Award is intended to recognize community involvement supporting initiatives aimed at youth, improving the quality of education, quality of life for older Americans, homelessness prevention, as well as efforts following natural disasters and other community needs.
Mead, along with five other businesswomen, created the TLBA in 2011 to promote economic prosperity in her hometown and surrounding communities, improve tourism and expand the tourism season. She currently serves as secretary of the organization that works on behalf of Brant Lake, Friends Lake and Loon Lake in the towns of Chester and Horicon in the southern Adirondacks.
Working with local chambers of commerce and local government, the TLBA created four major events, along with several smaller ones, to bring visitors into the communities during the "off" seasons of spring, fall and winter.
"When Cindy saw her community was in need, she stepped up to make to a difference by spearheading an effort to revitalize the local economy," said Mike Smith, 2015 NYSAR president. "New York state's Realtors are proud to honor her and hold her up as a shining example of how Realtors give back to their communities in countless ways. Realtors don't just help people achieve the American dream of home ownership, they are working every day to build the communities around them and change lives for the better."
Along with an inscribed award, a monetary grant of $500 was also made in Mead's name to the Helper's Fund in Chestertown.
Katonah Realtor Carol Christiansen was also a recipient of the year's award.
NYSAR is a nonprofit trade organization representing more than 50,000 of New York state's real estate professionals.