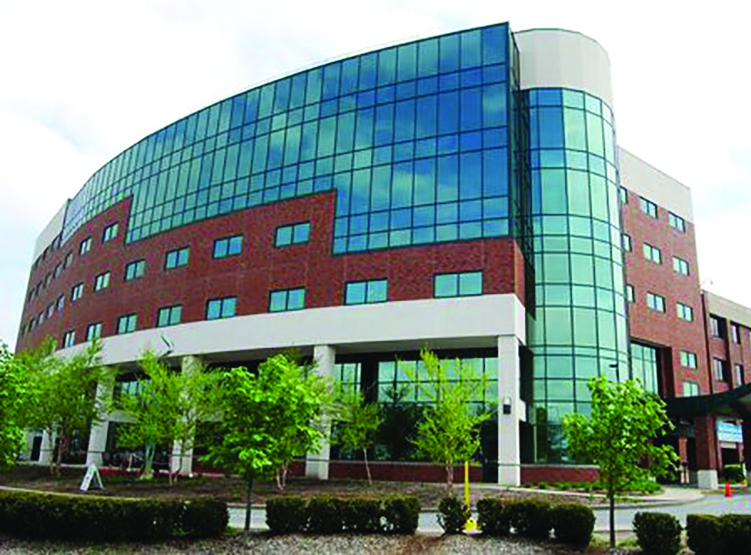 Gov. Andrew M. Cuomo announced on March 4 more than $17 million in grant awards for projects that will transform and improve the delivery of health care in the Capital Region.
This funding is a portion of a $1.5 billion commitment made by New York state to help health care providers fund critical capital and infrastructure improvements, as well as integrate and further develop health systems.
Among the funding is $5.45 million for projects at Glens Falls Hospital.
"We have a responsibility to continue to make critical capital and infrastructure improvements that transform our health care system into one of sustainability with a deep focus on improving patient care and delivery of vital services," Cuomo said. "This funding allows them to do just that and is yet another example of how New York is leading the nation in adapting to meet 21st century health care needs."
Broken down, the local funding includes $500,000 for hospital-based hospice at Glens Falls Hospital; $1.15 million for a Crisis Care Center at the hospital; $250,000 to support primary care integration at Glens Falls Hospital behavioral health clinics; and $3.2 million for behavioral health integration and primary care expansion at Glens Falls Hospital Community Health Centers.
Warren County Board of Supervisors Chairman Kevin Geraghty said the announcement "represents a major step forward in redesigning New York's hospital system to meet the healthcare needs of the 21st century. Investing in our community's medical facilities will help streamline services and deliver even more resources to those who need it most – the patients. This is a fundamental step forward in building a healthier New York."
Glens Falls Mayor Jack Diamond said, "The time is now to focus on sensible and needed investments into our health care facilities that will result in improved patient care and delivery of vital services. I applaud the Governor and our partners for taking swift action in delivering these capital and infrastructure funds and once again listening to the needs of our community."
The awards are being made through the Capital Restructuring Financing Program and Essential Health Care Provider Support Program. Both were created by Cuomo to support the goals of the Delivery System Reform Incentive Program (DSRIP), the main mechanism for investing the $7.3 billion in Medicaid savings that resulted from the groundbreaking waiver between New York and the federal government in 2014.
The goals of DSRIP include reducing health care costs, improving the health of New Yorkers, reducing avoidable hospital admissions and emergency room visits by 25 percent by 2020, and ensuring the financial sustainability of safety net health care providers.
New York State Health Commissioner Dr. Howard Zucker said restructuring New York's vast health care system "will require extensive structural changes to our facilities as well as new approaches to the delivery of health care. These funds will help us balance system wide reforms with the preservation of essential health care services during this time of change."