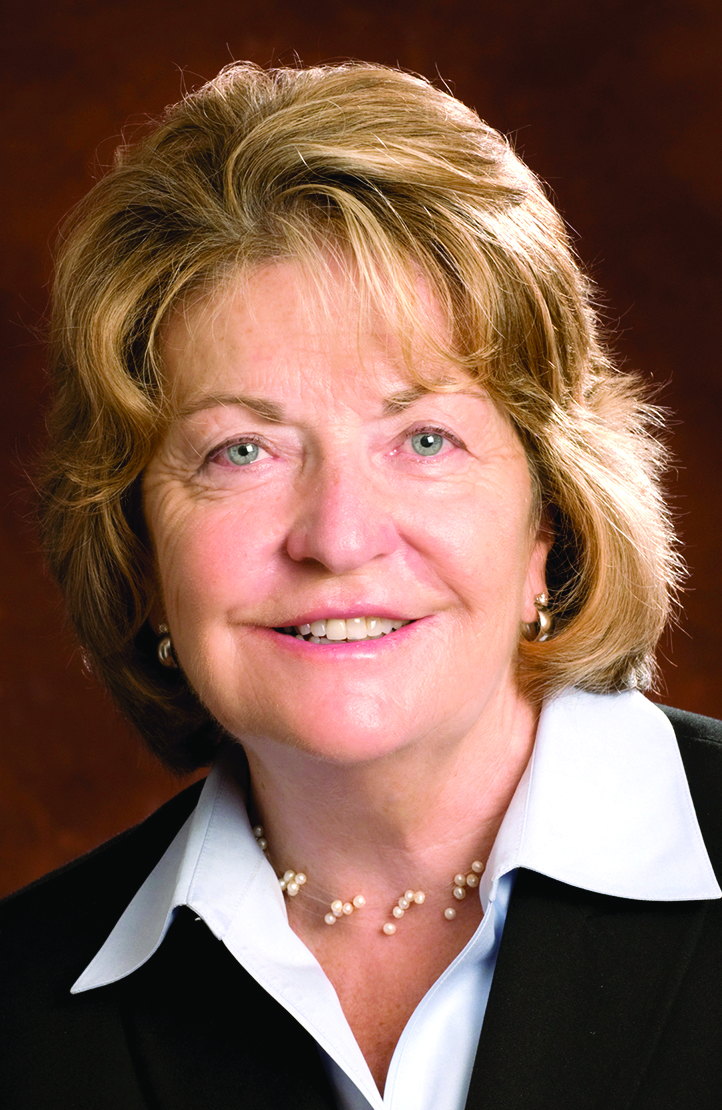 The Adirondack Regional Chamber of Commerce (ARCC) will present the 27th J. Walter Juckett Community Service Award to State Sen. Betty Little at the 2016 ARCC annual dinner on Thursday, March 24, at Heritage Hall in the Glens Falls Civic Center.
Little represents the 45th Senate District.
The dinner is scheduled for 5-9 p.m. The event will also feature the presentation of the ARCC Ambassador of the Year Award to Andrea Palmer from Northwestern Mutual Financial Network.
"As an active volunteer in the community I have come to know Sen. Little and have seen first hand all of her great work and the support she has provided to the community at large," said George Ferone, interim president of the ARCC. "I am so delighted that she will be the 2016 recipient of the J. Walter Juckett Community Service Award. She joins an elite group of people who have been honored with this award."
Little "is very deserving of this recognition. I am honored to call Senator Little my friend and mentor and I can attest to her strong moral character, active community involvement, and selfless attitude toward helping others," said Assemblyman Dan Stec.
Little's district covers Clinton, Essex, Franklin, St. Lawrence, Warren and Washington counties. She first began public service as a member and later chairwoman of the Queensbury Recreation Commission. In 1986, she was elected as an at-large-supervisor to the Warren County Board of Supervisors for Queensbury, where she served on various committees, including the Warren County Recycling Advisory Committee which she organized and chaired, and as county budget officer in 1990 and 1991.
In 1992, she was the recipient of the prestigious Liberty Bell Award for community service and in 1997 she was awarded the Adirondack Girl Scouts' Women of Distinction Award. In 2000, she received the Public Service Sector Partnership Award from the Adirondack Regional Tourism Council.
The Community Health Care Association of New York State presented Little with their Legislative Leadership Award in February 2005. Also in 2005, she was recognized as Legislator of the Year by Families Together in New York State for her advocacy on behalf of families with children suffering from emotional and behavioral disabilities.
In May of 2006, the state Economic Development Council presented Little with the Advance New York Leadership Award. In 2007, she was awarded the Charles Stewart Parnell Award by the American-Irish Legislators Society of New York State. For her advocacy on behalf of armed services men and women, she was presented the Mary G. Roebling Distinguished Service Award in 2011 by the Association of the United States Army First Region.
"The ARCC Board of Directors would like to congratulate Senator Little on being chosen as the 2016 J. Walter Juckett Community Service Award recipient," said Thomas Albrecht, ARCC board chairman. "This is a very well deserved award for the senator as she has exemplified strong leadership and a commitment to making our community a better place to live and raise our families."
Albrecht added that the board of also thanks Palmer "for her commitment and tireless hours she has given to the Adirondack Regional Chamber of Commerce. She has proven her commitment and passion for the Chamber through her willingness to donate her time and energy to our mission and truly making a difference in our communities."
To register to attend the event, go the ARCC website at www.adirondackchamber.org or call Doreen Kelly at 798-1761.