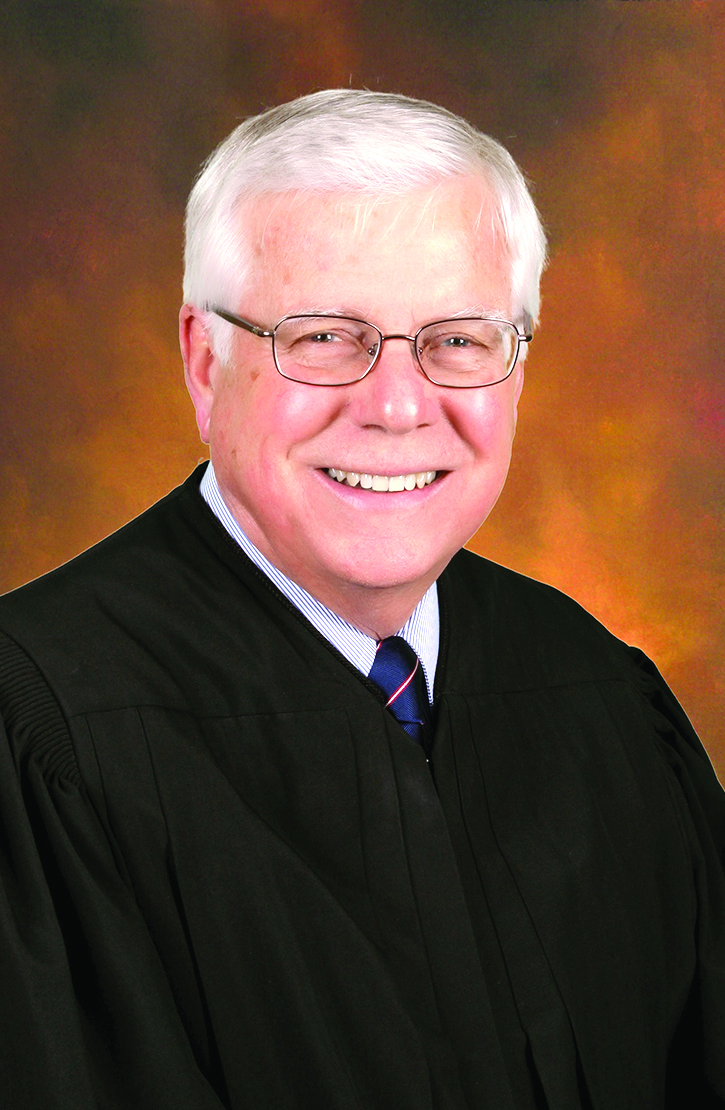 The Crandall Public Library board of trustees and directors have announced that the Hon. David B. Krogmann was chosen to receive the library's seventh annual Henry Crandall Award.
The award will be presented to Judge Krogmann at the library's fall fundraiser, Seafarers' Soiree, on Friday, Oct. 28 at the Queensbury Hotel.
The award recognizes individuals who have demonstrated the values and legacy of library founder Henry Crandall (1821-1913), including generosity, perseverance, loyalty, compassion, civic pride, and philanthropy. Recipients have affected the improvement of the community and demonstrated commitment to Crandall Public Library.
Krogmann served as trustee (1985-2003) and president (1987-2000) of the Crandall Public Library board of trustees at a pivotal period in the library's history. Under his leadership, the library became a special public library improvement district (1992), ensuring a dependable funding base, and embarked on a renovation and expansion project (1997), eventually resulting in today's new and improved Crandall Public Library, officials said.
"Along with then-director Christine McDonald, Judge Krogmann played a momentous role in securing the Library's long-term sustainability and growth. We are the incredible community resource you see today thanks in large part to his dedication and passion," said library Director Kathy Naftaly.
In addition to his contributions as a trustee, Krogmann has volunteered in many capacities, including on the boards of the Tri-County United Way, Chapman Historical Museum, Warren County Bar Association & Foundation, Lutheran Church of the Good Shepherd, Glens Falls Little League, and Adirondack Youth Hockey. He served as Glens Falls 3rd Ward councilman (1975-1981), deputy attorney for Warren County (1976-1978), and Glens Falls City Court Judge (1982-2003).
A veteran of the U.S. Army, Krogmann received the commendation medal for meritorious service. His legal career concluded in December when he retired after 12 years as state Supreme Court justice.
"I consider myself incredibly blessed to have been selected to receive the Henry Crandall Award," said Krogmann. "I am very grateful to everyone who was involved in the selection process. Each day that I pass by the library I think about the wonderful legacy given to all of us by Henry Crandall, which the residents of Glens Falls, Queensbury, and Moreau have supported and sustained over these many years."
Past recipients of the award, beginning in 2010, are the late Richard Bartlett, past principal in the Bartlett, Pontiff, Stewart & Rhodes law firm; Christopher Scoville, owner of Scoville Jewelers; state Sen. Betty Little; retired Warren County Family Court Judge John Austin; Ed Moore Sr., owner of French Mountain Commons and Log Jam Outlets; and Sally and Tom Hoy, past Crandall Public Library trustee and retired Glens Falls National Bank CEO.
The Seafarers' Soiree: Set Sail with Crandall event is a major fundraiser for the library and aims to raise $50,000 in support of the programs and services that promote literacy, provide educational opportunities, and expand cultural horizons for area residents.
With tax dollars covering about 75 percent of the library's $4.4 million annual budget, fundraising is crucial to meeting all of the community's library needs, officials said.
The event is scheduled for October 28th from 6-10:30 pm at the Queensbury Hotel. The $90 reservation price includes a cocktail hour with open bar sponsored by French Mountain Commons and Log Jam Outlets, theme-inspired food stations, music and dancing, and select silent and live auctions with auctioneer Martin Seelye.
Reservations for the Soiree can be made starting in August.
The library is accepting sponsors and honorary committee donations for the event. For information, call 792-6508, extension 284.