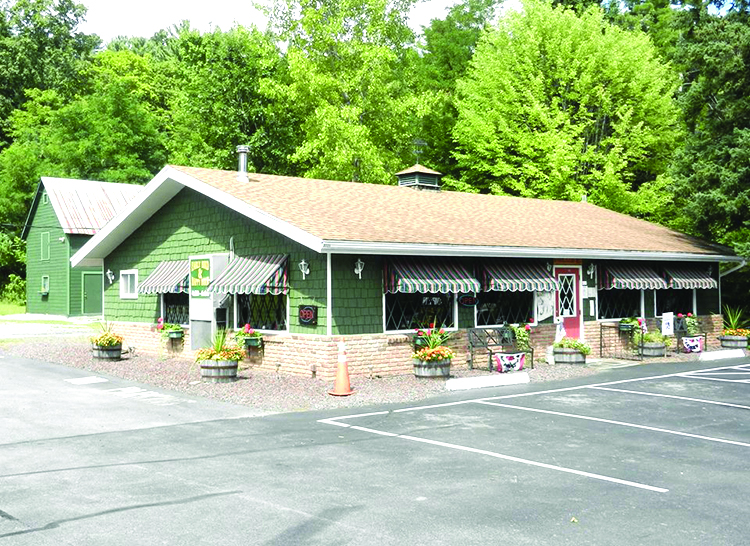 By Liz Witbeck
Local favorite restaurant Diamond Point Grille has recently come under new ownership, having been purchased by Jesse Foy in April.
Located at 3721 Lake Shore Drive in Diamond Point, Foy has opened Diamond Point Grille up for the summer and said he is receiving positive responses from patrons.
Previously the restaurant had been owned and operated by Mark and Peggy Turner. The Turners are retiring.
"This is a great community in Diamond Point. People have been very supportive. We've had a strong response so far," said Foy.
Foy has worked in the restaurant business his entire life. He said he was inspired to go into the industry by his parents, who also work in the restaurant industry.
Foy grew up in Bolton Landing and worked at venues in the area before moving to New York City, where he worked in several restaurants. He was general manager at Cate's Italian Garden in Bolton Landing, which his parents own.
This is the first restaurant that Foy has owned and operated on his own.
"I was ready to spread my wings and do my own thing," said Foy, on his decision to leave Cate's. "I'm looking forward to being my own boss. It will be good to take a chance and go for something."
Foy said he is not keen on changing many things as the new owner.
"The restaurant has a very loyal following," he said. "I think if it's not broke, don't fix it."
Foy said there may be some Italian dishes coming to the menu, such as his lasagna. Otherwise the menu will be remaining the same. Some of the most popular items are the burgers, bistro steak, fish of the day, and more.
Raymond Baehm is the chef at the restaurant. He has more than 45 years of restaurant experience.
"The great thing about the menu is nothing is over $20," said Foy. "It's not going to break the bank. It's good quality food for small prices."
One change to the restaurant will be the hours. Previously, Diamond Point Grille had been open four days a week. During summer season, Foy will open the restaurant six days a week, Tuesday through Sunday. The restaurant will be closed on Mondays.
Hours of operation are 4:30-9 p.m., serving dinner. From 4:30-6 p.m. the restaurant offers early bird specials and a happy hour menu.
For more information, call 668-4800.