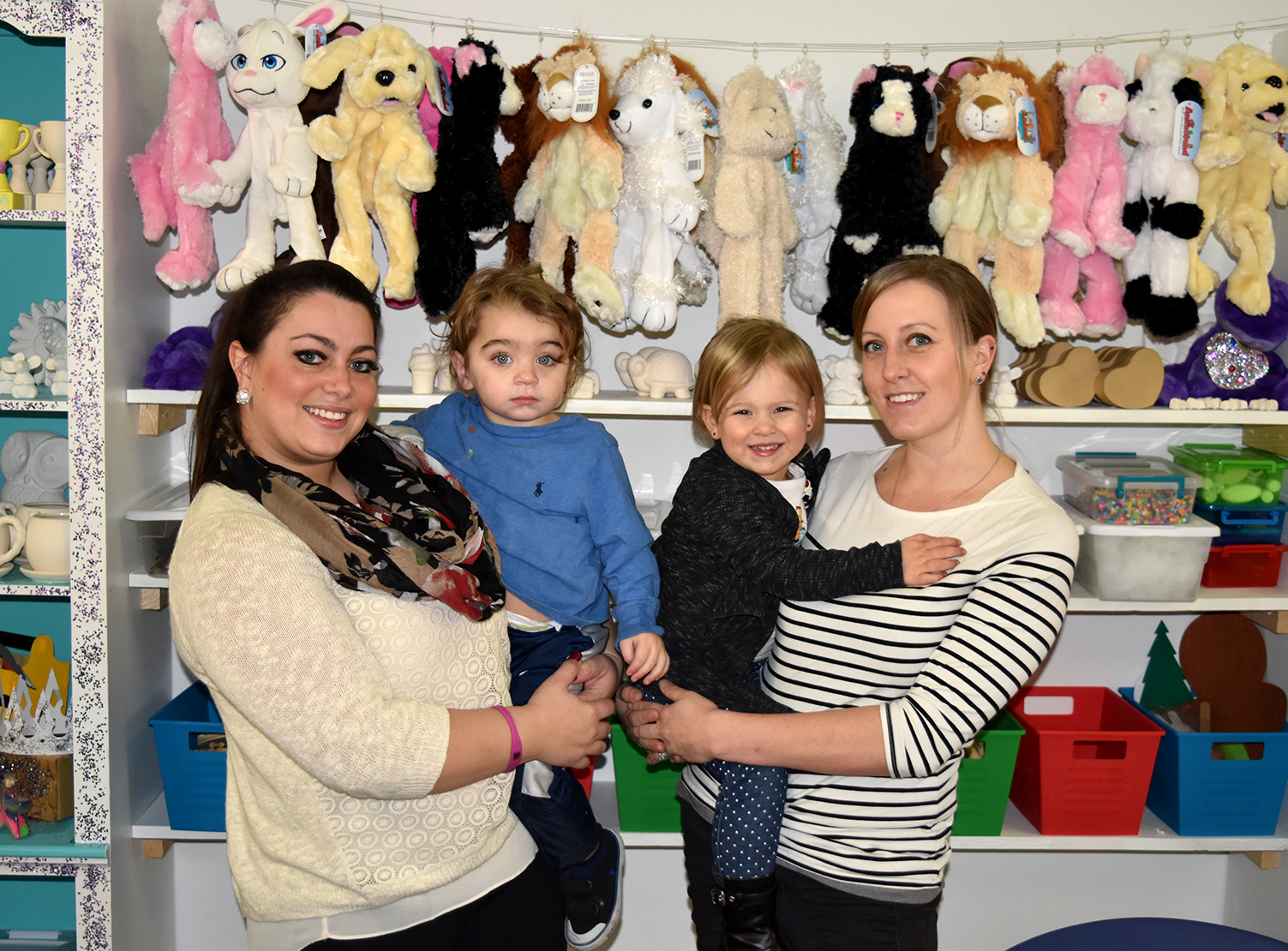 By Jennifer Farnsworth
Meghan Howard and Magen MacDavid-Potter have been best friends since fifth grade. The two Glens Falls area moms with toddlers said their quest to find local affordable, fun activities for their children led them to the creation of Mini Masterpieces, a place where children of all ages can come and explore their love of arts and crafts.
MacDavid-Potter said Mini Masterpieces offers an inexpensive solution for providing activities that otherwise can sometimes be messy, expensive and overwhelming for parents and guardians.
"We have a space that allows children the room to truly explore their creative side, while parents can still actively be a part of their child's imagination," she said.
Mini Masterpieces offers a wide range of crafts for kids from toddlers to teens, including sand art, creating teddy bears, plaster creations, spin art, jewelry making, wood crafts, and painting and coloring.
The studio is open for walk-ins and has daily craft specials. They also take groups, such as scouts, birthday parties and preschoolers. MacDavid-Potter said they just introduced painting with yogurt, which has been very popular.
"The kids love the idea of edible paint, and it's a healthy yogurt, which the parents love. The best part is there is no clean up at home," she said.
Response to the business that opened up just weeks ago has been positive, according to MacDavid-Potter. The owners feel fortunate to be able to bring something to the community that has been so well-received. She said many parents are thankful to have an outlet for children on rainy days and cold afternoons; even those just looking for a place to provide socialization for their little ones.
"We truly are humbled. We love that we are able to offer something like this to the Glens Falls, area" said MacDavid-Potter.
She said they are already thinking ahead to finding a larger location next summer. Plans are to stay in Glens Falls, but the owners are hoping to move from the Lawrence Street location to something more downtown.
Hours are Tuesday through Friday, noon to 6 p.m.; Saturday 10 a.m. to 6 p.m.; and Sundays 11 a.m. to 6 p.m. They can be reached at 932-2518 or 321-7469. For more information, visit minimasterpiecesgf.com.