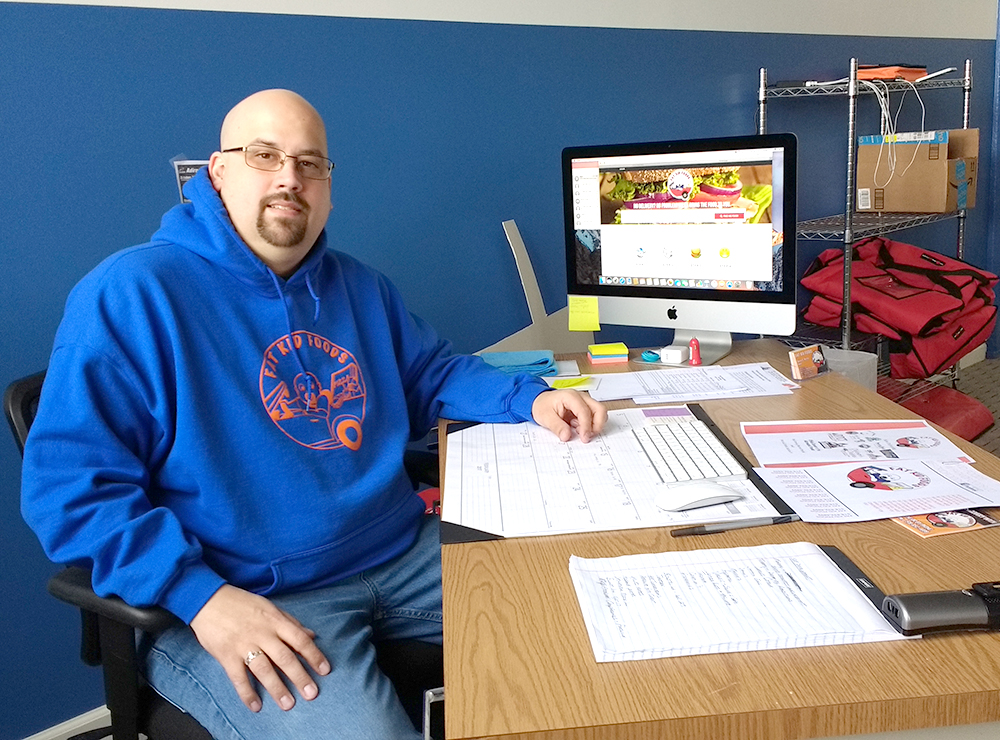 By Jennifer Farnsworth
Darren Potter is betting that everyone at some point has wished their favorite restaurant would deliver.
Tired of being limited to pizza delivery, Potter decided to create a business based on the concept of restaurant delivery for all. Now entering its second month, Fat Kid Foods, has partnered up with restaurants in and around the Glens Falls area, offering a full-service food delivery option for eateries where previously delivery may not have been an option.
Potter said he and 11 other employees are working to get the word out that they are open for business. The staff is split between the office and being on the road, getting meals their hungry customers.
Fat Kid Foods takes the orders from customers. They then contact the participating restaurant, pay for and pick up the food, and deliver it. Customers then pay for the food order and a delivery service fee.
Drivers are dispatched via cell phone, with the available driver closest to the particular restaurant picking up the order.
Potter said they are not a "spin off" of another business concept. He said he does not know of a similar business in the area.
"This was truly built from the ground up," said Potter.
A paramedic, Potter, said he knows the community and is excited about being able to serve them in more ways than one. He also said he very optimistic about how the concept can expand, particularly in the summer months.
"Everyone here, including myself, came from a variety of backgrounds. I think our start has been slow but at a measured pace," he said.
"Being that we were so new to the field–the community is mostly new to it as well–a measured pace is what was needed. The future for us looks quite good as we plan to expand to the surrounding local communities over the next two months, and then Lake George in late May, capitalizing on the tourist-based economy that the village provides," said Potter.
Using the internet is the easiest way to access Fat Kid Foods, but Potter said those who are not internet savvy can simply call them and they will walk them through the process.
Some of the restaurants they work with include New Way Lunch, Pizzeria Uno, City Tavern and O'Tooles.
Potter said they keep their website and social media page updated frequently.
"We are making the most of social media, so those are great resources. Our website walks you through the process of placing an order," said Potter.
Fat Kid Foods is located at 24 Pine St. in Glens Falls. Its website is fatkidfoods.com, or visit them on their Facebook and Twitter pages.