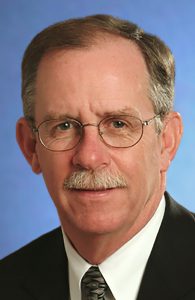 By Dan Burke
If you're questioning why you'd want to help Keep Hockey Here, think about your community. More than $10 million directly attributed to the Glens Falls Civic Center is spent annually in our region.
Over 150,000 people visited the Glens Falls Civic Center in the 2015-16 season with nearly half of that total coming from Adirondack Thunder hockey games. Factor in the 15 percent growth in Thunder attendance during the 2016-17 season and that number rises even higher.
The Keep Hockey Here campaign helps to ensure that impact never leaves our community. When the Adirondack Civic Center Coalition agreed to purchase the hockey team in February, they took a pledge to their local community—a pledge to continue the strides that they've made improving the Glens Falls Civic Center over the past two seasons. Keeping the Thunder here for as long as the community wants them is the next stride.
Owning the Adirondack Thunder allows us to control our own destiny, and focus on the long-term success of hockey and the Civic Center. Since the Adirondack Red Wings left in 1999, the community has not had a long-term commitment from a professional hockey organization.
We're proud to unveil a Raise The Rink fundraiser on June 2 as a marquee fundraising event to help us in our efforts to Keep Hockey Here. The fundraiser, to be held in Heritage Hall at the Glens Falls Civic Center, will feature silent auctions, raffles, live music, food and entertainment for a fun night out in support of the local community.
The silent auction will include a number of authentic jerseys signed by NHL superstars including Henrik Lundqvist, Patrick Kane, Jaromir Jagr, Alex Ovechkin and more, as well as a team-signed jersey from the 2012 Stanley Cup Champion Los Angeles Kings. Additional silent auction items will include a patio set from Telescope Furniture and a weekend getaway in Boston. More items will be added at the event approaches.
The Coalition was able to use its connections around the hockey world to get jerseys from some of the best hockey players on the planet, a great addition to any hockey fan's collection. Signed jerseys from NHL superstars aren't items you'd find at your every-day event, so we're hoping this turns into a blowout for fans of all ages throughout our area.
A full list of auction and raffle items will be posted on glensfallscc.com closer to the event.
The event will run from 6:30-9 p.m. Adult tickets for admission will be $25 and youth tickets (14 and under) will be $10. All adult admission tickets will include food and two drink tickets. The event will have local food and beverage vendors present, serving all attendees, and there will be live entertainment throughout the evening from Bobby Dick & Susie Q.
"We've held a few events already but we're most excited about this opportunity to not only offer these items but to offer a fun night out for our fans and local families," Glens Falls Civic Center General Manager Jeff Mead said. "We're aiming to offer more events like this to engage our dedicated fans over the summer as we move into another season of hockey in the Capital Region with what we hope is our strongest season yet for the Thunder."
Those unable to attend the event can still help the Keep Hockey Here cause in several ways. Donations of all amounts are can be made by visiting glensfallscc.com and clicking "support." In-person donations can also be made by visiting the Glens Falls Civic Center during regular business hours. All checks should be made out to the Adirondack Civic Center Coalition.
Businesses and individuals can also support the Thunder by purchasing season tickets or a corporate sponsorship package. Thunder season tickets are just $13 per game, coming out to just over $536 for the season or $50 per month on a payment plan. Anyone interested in season tickets or a corporate sponsorship package should contact Mead at 798-0366 x13 or jmead@glensfallscc.com.
The Coalition launched the "Keep Hockey Here" fundraising campaign on Feb. 28, the date it agreed to purchase the Adirondack Thunder from the Calgary Sports & Entertainment. The campaign is designed to solicit the additional funds necessary for a successful team ownership and the coalition has set a $1 million campaign goal, including contributions from coalition members
Burke is president of the Adirondack Civic Center Coalition.