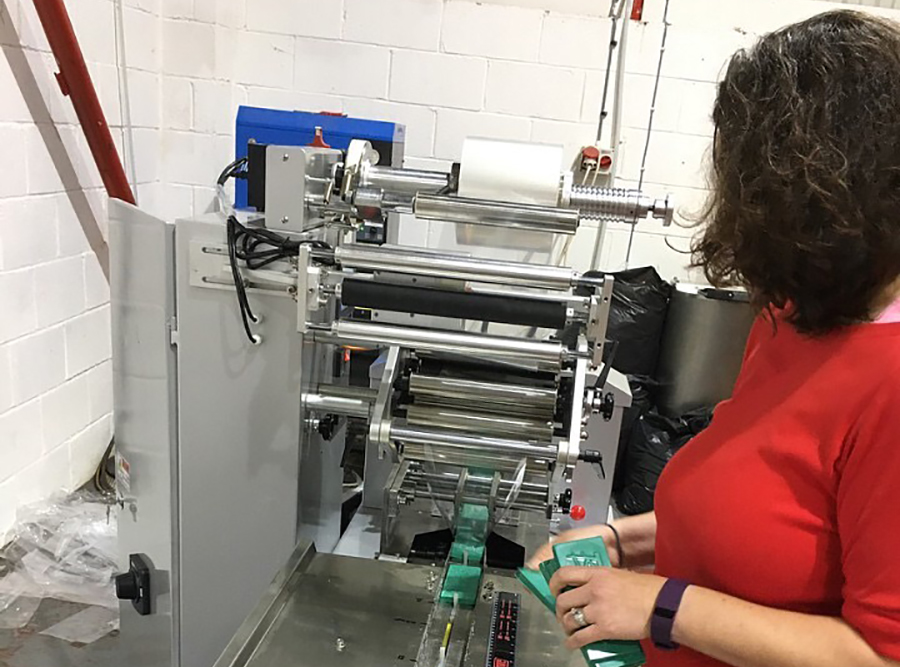 Barkeater Chocolates in North Creek commissioned new machinery last spring to be manufactured specifically for them to help facilitate the packaging of many of their chocolate products, including bars and peanut butter cups.
In August, cofounders Jim and Deb Morris went to Great Britain to train on the new equipment so they could familiarize themselves with the intricacies and bring back the knowledge to their staff.
"It took a year of research to find the right machinery to fit our needs," said Deb Morris. "When we couldn't find anything that met our exact specifications, we sought out a company to manufacture something specifically for us."
Jim Morris said the machine "will semi-automate our packaging for our most popular confections, which have been in high demand due to an increase in wholesale business."
He said that because the process of packaging the chocolates will be faster, the staff will be able to make more chocolate on a daily basis.
The production facility will be reconfigured to allow for a more efficient workflow and to welcome their new addition to the factory.
"We are looking forward to greeting our newest machinery and are working on picking a name for the new wrapper," said Deb.
Barkeater Chocolates names their equipment to not only add levity to the manufacturing process and to also make it easy to communicate with members of the staff.
"It's a whole lot easier when a chocolatier asks someone to reset 'Otto' than to ask that person to reset 'the machine in the southeast corner of the room with serial number XZ67567LM," said Jim.
Barkeater Chocolates products are distributed to stores throughout the Northeast and Mid Atlantic region, as well as, through their e-commerce site and retail factory store. For more information, visit barkeaterchocolates.com