The Double H Ranch announced the appointment of board member Maureen E. O'Brien to the role of secretary and member of the group's Executive Committee.
O'Brien is a resident and native of Albany, New York.  She is a graduate of the Academy of the Holy Names, the University of Norte Dame (B.A.) and New York University (M.A.). Her career has focused on new business development and government relations. 
Since 2007, O'Brien has worked for Motorola Solutions serving as the director of government affairs and in 2017 promoted to the executive director.  Her work with Motorola Solutions focuses on interaction, education, advocacy and legislative activity with key funders and approvers of public safety communications projects.
* * *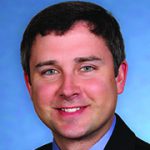 Andrew E. Clark, CFP, a senior financial planner at NBT Financial Services, a division of NBT Wealth Management, earned his master's degree from the College for Financial Planning.
Clark has over 12 years of experience as a financial planner. The master's program curriculum is based on a client-centered, problem-solving method using case studies to give students a hands-on approach.
Before joining NBT in 2013, Clark owned Clark Wealth Management, where he provided clients with financial planning and investment advisory services. Prior to that, he was lead financial planner and wealth advisor at Cornerstone Wealth Management Group, where he developed comprehensive plans for the firm's high net worth clients.
He earned his bachelor's degree in economics at the University at Albany in 2000 and his designation as a certified financial planner professional in 2011. Clark is FINRA General Securities, Series 7 and 66 registered, held through LPL Financial. He also holds state licenses in life and health insurance and variable annuities.
* * *
Arrow Financial Corp. announced Edward J. Campanella joined the company as senior vice president, treasurer and chief financial officer for Arrow, and executive vice president and chief financial officer for the company's lead subsidiary, Glens Falls National Bank and Trust Co.
Arrow is the parent company of Saratoga National Bank and Trust Co. and Glens Falls National Bank and Trust Co.,
Campanella will be responsible for planning and management of all finance, treasury and accounting functions for Arrow, which reached a record $2.7 billion in assets at the end of the second quarter, according to company officials. He will be based in Glens Falls and report to Arrow President and Chief Executive Officer Tom Murphy.
Campanella served as CFO of National Union Bank of Kinderhook. He brings 19 years of finance and banking experience to Arrow. Prior leadership roles include treasurer and director of finance at Opus Bank in Irving, Calif., and treasurer at Cambridge Savings Bank in Cambridge, Mass. He began his career in finance as an analyst for Darling Consulting Group.
Campanella earned a bachelor's degree in business administration from Suffolk University in Boston. He succeeds Terry Goodemote, who in February announced his intent to retire as Arrow CFO after more than 20 years of service to the company, including more than 10 years as the chief financial officer.
* * *
Adirondack Health Institute announced the appointment of Dr. John Morley as chief physician executive, population health.
Morley is a board-certified physician who has been in practice for 30 years and joins a team spearheading the implementation of the region's Delivery System Reform Incentive Payment (DSRIP) program, a state Department of Health program aimed at fundamentally restructuring the state's health care system by reinvesting in the Medicaid program.
Dr. Morley, who is also board-certified in internal, pulmonary, and critical care medicine, joins AHI after serving in a number of administrative roles, including DOH medical director for the Office of Health Systems Management, vice president for clinical affairs at the Healthcare Association of New York State, and vice president of medical affairs and medical director at Albany Medical Center Hospital.
Most recently, he held the position of chief medical officer at Jacobi Medical Center in New York City. Morley has also held a number of academic positions, most recently as an associate professor of anesthesiology and surgery at Albany Medical College.
He earned a Bachelor of Science degree in biology from Iona College and an M.D. degree from St. George's University in Grenada, West Indies. He received residency training in anesthesiology at Saint Barnabas Medical Center in Livingston, N.J., and internal medicine at Albany Medical College. He was also a fellow in critical care at Cooper Hospital University Medical Center in Camden, N.J., and a pulmonary/id fellow at Albany Medical College.
* * *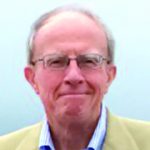 The Lake George Land Conservancy (LGLC) announced the appointment of Michael O'Reilly as its new president of the board of directors.
O'Reilly is taking over the role from John J. Macionis who was president for 11 years, .
O'Reilly joined the LGLC board of directors in 2010 and served as treasurer since August of 2011 and vice president of finance since August 2012.
He is retired vice chairman and chief financial officer of the Chubb Corporation. He started a 39-year career in 1969 at Chubb as an analyst in the Investment Department becoming chief investment officer in 1986. Following retirement from Chubb, O'Reilly remained vice chairman of Harbor Point, eventually becoming chairman. Harbor Point and Max Capital merged in 2010 to form Alterra Capital Holdings with O'Reilly as its chairman. He currently is a director of the Markel Co.
O'Reilly served in the U.S. Army and the Army Reserves. He holds a bachelor of science degree from New York University and an MBA from Pace University. He is chairman of the board of Harbor Branch Oceanographic Institute Foundation and Trustee Emeritus of Pace University.
* * *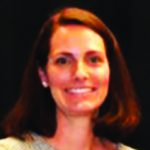 Glens Falls resident Cate Fitzgerald was recognized by her employer, Navient, for providing a high level of service and exemplifying the company values of leadership and customer-centricity.
The Navient Solutions Navigator Award recognizes an employee who demonstrates one or more of Navient's core values: customer-centricity, proactivity, leadership, stability, integrity and innovation.
Fitzgerald, who manages employee communications, is the driving force behind the company's efforts to support employee engagement at work and in the community. She develops communication plans, writes employee newsletters, and directs community relations strategies.
The company said Fitzgerald was instrumental in the creation of My Navient Wellbeing, an online hub that offers Navient's 7,000 employees a multitude of benefit resources and encourages wellness habits. Fitzgerald was nominated for the award by teammates who cited her important role in the design of the website and her dedication and enthusiasm throughout the implementation process.
With a tenure of 12 years, Fitzgerald is also responsible for the organization's charitable efforts, managing the Navient Foundation, the company-sponsored philanthropic fund, and Employee Activity Committees, which oversee employee-led volunteer efforts in Navient communities.