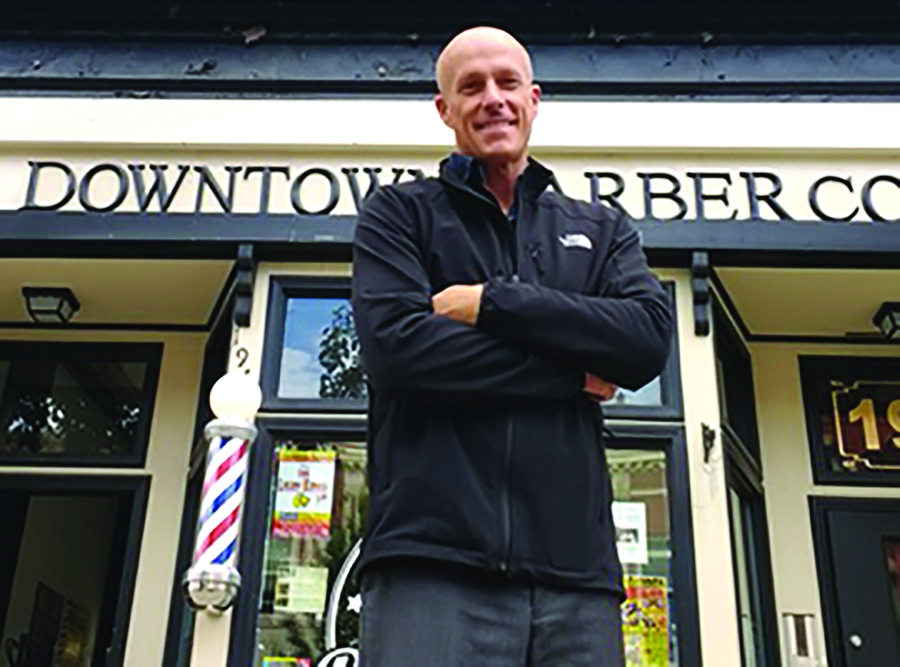 By Susan E. Campbell
A healthy economy in Glens Falls and surrounding communities bodes well for all sectors of the real estate market now and into the near future, local experts say.
"This area is somewhat insulated by the downside of the economy," said Bob Sears of Berkshire Hathaway HomeServices, Blake Realtors in Queensbury. "When the economy is booming, this area rises but it doesn't have the pendulum swings."
"The tourism industry is strong here, and much is going on to accommodate tourists," Sears said.
There a new Charlie Woods Park concert venue, a conference center going up in Lake George and new hotels at Northway exits 18 and 19. With more tourists comes the need for convenience stores and retailers, including national chains, Sears said.
But the big stores can rarely build in the Adirondack Park. It is difficult to get a Walmart or a large store built because of strict Park Agency zoning regulations, Sears said.
"So this is where the dam starts. The water mark rises right in Queensbury and Lake George, because it is difficult to build anything of size in the park," he said. "Investment is stymied to a degree."
Sears said there is an adequate inventory of commercial and retail properties but there is a lull in demand for office buildings of about 10,000 square feet or smaller.
"Doctors, lawyers, accountants and other professionals are seeking economies of scale because of the high cost of the insurance, and the high cost of doing business as individual practitioners, by combining into larger buildings," he said. "There is not a strong impetus to construct smaller buildings."
Smaller entrepreneurs are coming into the area to get their businesses off the ground, according to Sears, which bodes well for the commercial market.
A healthy percentage of commercial sales involve distressed buildings, according to R. Mark Levack of Levack Real Estate Inc. in Glens Falls.
"Whenever a property gets to a level below the currently invested dollars or fair market range, there is an opportunity to draw buyers," said Levack.
He said a good example is The Mill of Glens Falls, a 52-unit apartment complex. The 1920s-era mill would have been developed into condominiums in 2008-2009, but there was no market for condos during those years of recession. The owners turned over the property to the bank and the bank renovated the building for rental units.
"Instead of a vacant building generating zero dollars, it is generating income from apartments," said Levack. "One cannot overlook the fact that the market is driven by distressed properties."
Levack represented The Mill in the first quarter this year. The new owners followed up by investing another $2 million to add 18 more units on the second floor rather than office space, said Levack.
"The importance of that project was not the $7 million sale, but that troubled assets found themselves under new ownership by investors with a progressive attitude," he said.
"There is a lot of value available in the Glens Falls marketplace," Levack said. "Potential investors will feel that with the absorption of distressed properties, the market will stabilize and values will be much more positively trending."
Levack said commercial sales through his firm are on pace with last year, reflecting "steady progress" in the real estate markets. He is near to closing One Lawrence Street, an office complex, and he listed Thilrose Apartments and another assemblage of Victorian homes.
"With interest rates staying low and uncertainty in the investment markets, it's a good time to look at real estate," said Levack.
Sears said he enjoys the consistency of the market and the relative comfort of the area he has served for decades.
"People from outside the area look to locate to Glens Falls because of the stability and other perks, such as the tourist industry," said Sears. "It's not as congested with traffic as other areas. There's industry and employment and low crime."
But Sears and Levack said that going forward local governments need to streamline some functions and trim taxes to make the market more competitive.
"We have 12 municipalities within a radius of 12 miles with their own self contained government structures and as a result taxes are relatively high," Sears said. "Mayor Blaise has done a good job collaborating in Lake George, but Queensbury, Glens Falls and South Glens Falls have not consistently worked together."
"Tax efficiencies can have a direct impact on employment and growth, which could drive the economy here," he said. "Businesses think twice before locating to a high tax area."
"The property tax rate stifles growth," said Levack. "Whatever we can do as a community and as government to reduce rates would be the single greatest driver to growth and prosperity."
From her viewpoint, all the redevelopment in downtown Glens Falls over the past eight to 10 years has paid off handsomely for residential buyers, said Tina Foglietta, managing partner of Coldwell Banker Prime Properties in Glens Falls.
"The Glens Falls market has grown in every way," said Foglietta. "It was slow at first, but the town has done a good job promoting itself."
"The stores, the variety of restaurants, the places to lunch and dine all draw people, just like years ago," said Foglietta. "More people are living downtown and buying homes and walking to where they work and shop."
Her office has nearly doubled its sales over last year as measured by the number of residential properties that have closed, she said.
"Home prices are climbing slowly, and there are multiple offers in many situations. Inventory remains low," said Foglietta. "It is a good time to sell, and has been all year."
There is not a lot of new construction in Glens Falls, said Foglietta. But Coldwell Banker has a new project, Parkview, offering single-family residences near the heart of downtown. Phase One was sold out the first year and there are two more phases to come, she said.
"People like to have a little bit of a city feel but at the same time they are near the Adirondacks with all its lakes and rivers," Foglietta said.
"Last year was a great year for real estate overall and this year is even better," she said.
"Glens Falls/Queensbury is the center of a region with centers of wealth, which makes it supremely located," said Levack. "There is no reason to doubt the procession of growth."