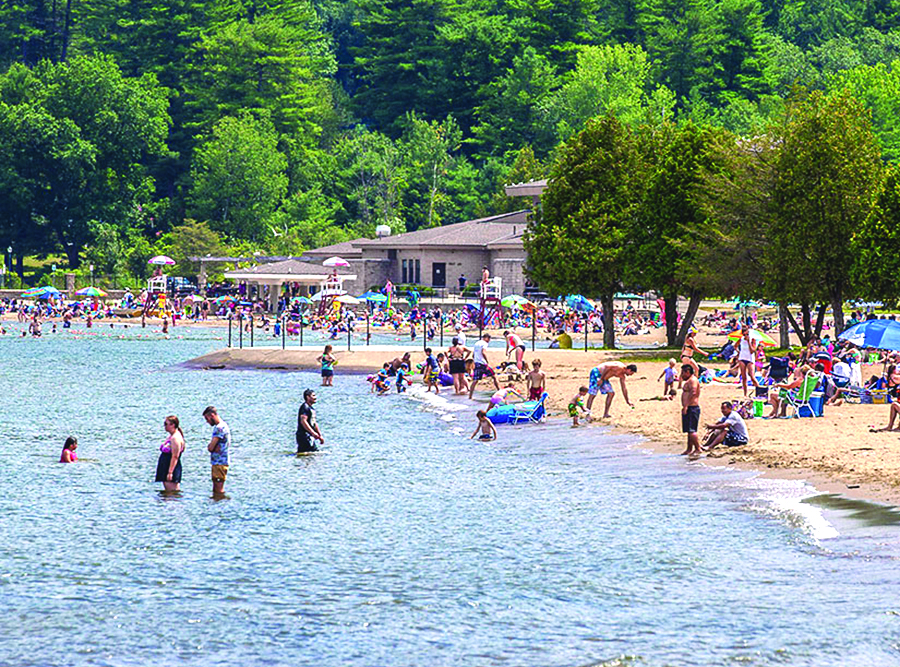 By Maureen Werther
At the end of the 2017 summer tourism, there are divergent opinions about who should oversee marketing and promotion of the region going forward.
Members of the Warren County Lodging Association (WCLA) have been lobbying to create a Warren County Convention and Visitors Bureau, which would operate as a business and take over the marketing, advertising and promotion functions that have been the job of Warren County Tourism Department.
Frank Dittrich, member of the WCLA and part owner of several hotels and inns in Lake George, is among those pushing for a change. He and others insist that the increased revenues from room occupancy taxes are the result of increases in room rates and not increased levels of occupancy.
Owner of the Surfside Hotel, Salim Amersi, claimed that his occupancy rate this season was in the mid-60s, a decline from past years. He recently spent nearly $10 million to modernize his hotel.
Gina Mintzer, the newly hired executive director of Lake George Regional Chamber of Commerce and Convention Visitors Bureau, said that the Lake George region hasn't fully tapped into the opportunities that are available just an hour and fifteen minutes south, in Albany. She wants to do that as the initiatives she has planned for the Chamber.
Mintzer was director of sales for Albany County Convention and Visitors Bureau for the past 19 years and said the Lake George area can successfully win some of the business from state associations, sports organizations and fraternal clubs that fill rooms from the Catskills to Lake Placid, Saranac Lake and the Finger Lakes.
She cited as an example the newly renovated Surfside Hotel which, in addition to its 50 rooms, has two large rooms for group meetings and events.
"They just need to incorporate the A/V component and we're there," she said.
Mintzer said she has been on a "listening tour" the past few weeks, hearing opinions, suggestions and ideas for improving growth in the region from Chamber board members, members of the WCLA and from Warren County. During this time, Mintzer said she has heard "so many wonderful stories everywhere I go about people's ties to Lake George.
Joanne Conley, director of the Warren County Tourism Department, is also  in tune to the stories of people's ties to Lake George. She said some recent comments about her department's level of effectiveness failed to consider the entire picture.
Conley said several initiatives are aimed at reaching various targeted groups, including baby boomers and millennials, and different strategies are being employed.
She said a large part of the department's budget goes toward marketing in the downstate and New  York City region. She rejected the notion that the County' efforts are ineffective.
She said there are quarter of a million followers on the county's Facebook page. There are other social media promotions her department puts out that are very easy to track and make assessments about their effectiveness.
Marti Burnley, acting director of the Adirondack Regional Chamber of Commerce, said that the WCLA had "done its homework" and seen what other counties in the region have done that have had a positive effect on their tourism numbers.
"Lake George people need to always be looking at the best ways to dedicate dollars for marketing and tourism," said Burnley, adding that there is always room to do better. "We should be listening to all thoughts on this issue."