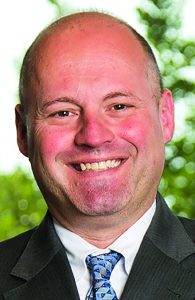 By Michael Billok
You just started your own small business. Congratulations. Maybe it's a delivery service, a retail store or a carwash. Regardless of what it is, you've learned the hard way how difficult it is to be an employer.
You've arranged for workers compensation insurance, unemployment insurance, payroll tax withholding, work authorization verification, and a host of other regulatory requirements. Well, get ready for one more: scheduling requirements for employees that, if not met, will significantly impact your payroll.
Currently, there is only one "call-in" pay requirement: non-exempt employees who are called in to work for something that isn't quite their regular shift are currently entitled to call-in pay equal to: (1) the lesser of four hours of pay at the minimum wage or (2) pay for the number of hours in the regularly-scheduled shift at the minimum wage, whichever is greater.
To date, the state Department of Labor (DOL) has interpreted this provision so that it generally applies to non-exempt workers who earn at or very near the state minimum wage, because employers who pay employees more than the minimum wage can apply the difference to the amount they might need to pay in a week due to the call-in pay regulation.
Additionally, under current law, employers are generally free to schedule, and, when necessary, cancel shifts before employees report for work, without incurring any additional payment obligation
But the DOL is looking to change all that. In November, it proposed new "just in time scheduling" regulations that have some similarity to regulations recently enacted in New York City. These regulations are designed to prevent employers from scheduling or cancelling of a worker's shift with little or no advance notice.
If the regulations go into effect as proposed, they will require the following:
• Employees who report to work for a shift that was not scheduled at least 14 days in advance will be entitled to an additional two hours of call-in pay.
• Employees whose shifts are cancelled within 72 hours of the start of that shift will be entitled to at least four hours of call-in pay.
• Employees who are required to be on-call and available to report to work for any shift will be entitled to at least four hours of call-in pay.
• Employees who are required to be in contact with their employer, within 72 hours of the start of a shift, to confirm whether or not to report to work for that shift will be entitled to four hours of call-in pay.
Under the regulations, the call-in pay must be calculated at the current state minimum wage, and employees must receive their "regular rate" for their actual time of attendance. The proposed regulations will also modify the current "call-in" pay requirements such that employees called in to work a shift would be entitled to at least four hours of call-in pay—that would not be offset by payments higher than the minimum wage.
There are some exceptions to the proposed regulations. They would not apply to employees covered by a collective bargaining agreement that provides for call-in pay, and some regulations would not apply to employees who are paid at least 40 hours at minimum wage.
There is also a provision that the requirements may not apply when a business cannot begin or continue operations due to a state of emergency or other "act of God" beyond its control. But what such conditions might be are not very well defined, and it is believed that simple weather changes would not be enough to trigger the exception.
Thus, the carwash that calls people in at the last minute for the unexpected hot and sunny day—or sends people home at the last minute—would have to pay employees additional pay for time not worked.
The good news is that for the time being, these regulations are only in proposed form. The bad news is that they are expected to go into effect without much modification. The takeaway from this is to keep a close eye on developments and to continue to be as flexible as possible.