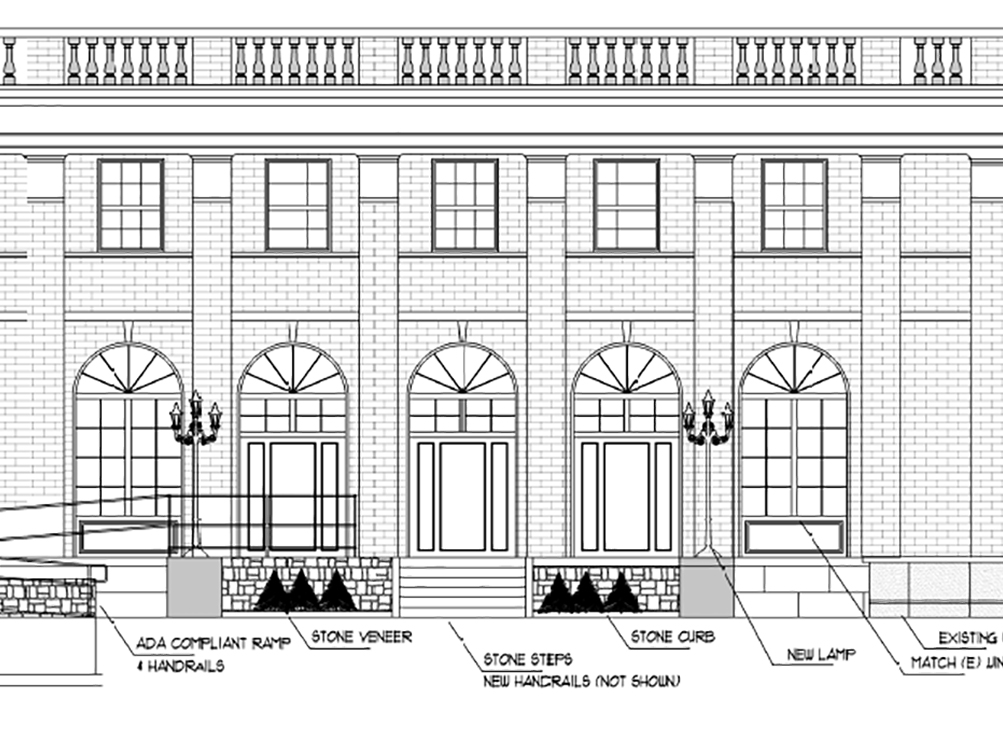 By Rachel Phillips
After nearly 40 years of vacancy, Glen Street Associates has plans to renovate the century-old former post office at 70 Warren St.
Glen Street Associates, run by Peter and Suzanne Hoffman, is a real estate development, construction and property management company in Glens Falls that procures historic buildings to renovate and restore. The company then leases the space. 
The company deals in properties usually built between 1865 and 1929 and has rehabilitated both residential and commercial buildings in the area, according to Peter Hoffman.  Since its founding the company has done a quarter of a million feet of renovations in the North Country and owns 165 apartment units. 
Some of the company's notable projects include Warren Street Square and Smith Flats in Glens Falls, and Bank Commons in Hudson Falls.
The building at 70 Warren St., which was built in 1915, was purchased by Glen Street Associates in 2009. According to Hoffman, one of the motivations to begin renovation was the need to have larger office space for leasing.
"We have very little office space of larger sizes available," said Hoffman. Glen Street Associates offers office spaces ranging from 200 to 16,000 square feet. 
70 Warren Street is a 16,000-square-foot building. It is estimated that each office space will be approximately 2,000 square feet. Hoffman is also open to leasing the entire space out to a single business, he said.
NBT Bank is doing the financing for the project, with BA Construction Services in Latham overseeing the renovations. The project is estimated to be completed in about six months and Hoffman is already pursuing tenants. 
Though the building is undergoing major changes, Hoffman intends to preserve its architectural detail while upgrading to meet all code requirements.
"There are a lot of historical architectural features in the building," said Hoffman. "It's one of the prettiest buildings, inside, that we've ever done."