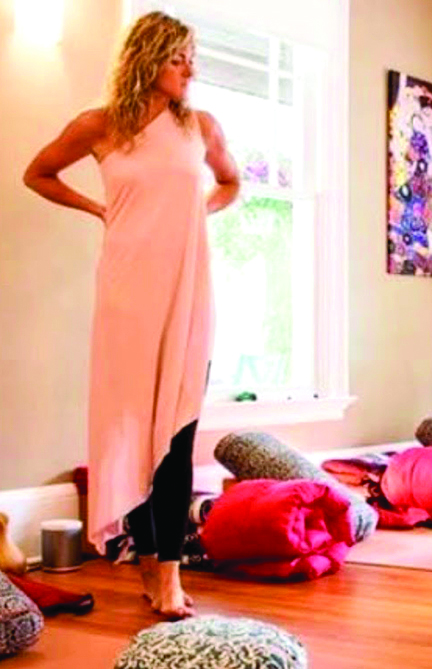 By Jennifer Farnsworth
Stephanie O'Hanlon Kayalar, owner of Restore Balance  at 451 Glen St., Glens Falls,  said plans are under way for the opening of a second location.
"Our new location will offer classes and trainings in kambal yoga, as well as offer quaint weekend retreats. It will be Restore Balance retreat and training center. We will be renovating the location to have two yoga studios, and housing for eight to 10 people for yoga retreats. The new building will be used for just kambal yoga,"she said.
 According to Kayalar, the Glen Street site offers multiple stress-reduction modalities including kambal yoga, which is her own style of restorative yoga. It uses a combination of weighted blankets, massage, reiki, and counseling, as well as acupuncture treatment.
"We are extremely busy at our Glen street location," she said.
The Glen Street location offers what Kayalar described as a unique set up where all practitioners are independent and rent space, so technically, the business has no employees.
"Our new location will be set up in the same manner, offering practitioners who train in kambal yoga a space to rent to offer classes when we are not having weekend retreats," said Kayalar.
"Our current location did not offer the space needed to do training. We will also have 'immersion weekends,' where individuals or couples can come to de-stress, spending the weekend practicing yoga," she said.
More infornmation is availabkle at restorebalancegf.com.