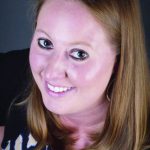 Holly DeKleine, has joined NEPROMO, an promotional products advertising company
in South Glens Falls, as an account executive.
DeKleine has 12 years of outside sales experience. Her outside activities
include volunteering at the Adirondack Regional Chamber of Commerce and attending community events
DeKleine's activites with NEPROMO in the promotional products industry will include helping businesses find solutions to promote and grow their business.
* * *
The Adirondack Thunder, announced that Pete Dineen has been named associate coach for the upcoming season.
Dineen, 57, has extensive experience in the hockey industry after being drafted by the Philadelphia Flyers in the 1980 NHL entry draft. He played professionally for 11 seasons throughout the AHL, IHL and NHL, highlighted by a Calder Cup championship as a member of the Adirondack Red Wings in 1989.
Prior to taking the coaching assignment, Dineen worked as a professional scout for 25 years with the Minnesota North Stars, Philadelphia Flyers, Florida Panthers, Boston Bruins and Columbus Blue Jackets. As a scout, Dineen's duties included scouting AHL and NHL games, writing reports on scouted players, covering training camps and attending tournaments across the world.    
The Ottawa, Ontario, native was also in charge of the International Hockey League's Houston Aeros expansion team for three seasons from 1994-1996. Dineen was responsible for assembling the expansion franchise, making roster decisions including free agents and trades and putting together a full coaching staff.
The Dineen family resides in Glen Lake.
* * *
Adirondack Salt Cave in Glens Falls has hired  four new practitioners at the health spa facility.
Hired were Robin Catania Weber, a reiki master;  Jodee Jackson, a licensed massage therapist; Gloria Ragonetti, a health and wellness advisor; and Naomi Witters, licensed massage therapist.
With the increase in staff comes an increase in services offered. Adirondack Salt Cave is now accepting appointments for new services including cupping, tmj therapy, abhyanga, thereputic reflexology, health and wellness workshops and reiki.