Mickey Orta has joined the NBT Wealth Management as senior vice president and a member of the NBT's wealth leadership team.
Orta is based in the bank's Glens Falls Regional Office and is responsible for leading NBT's retirement plan sales efforts and regional wealth management strategies.
Orta has 20 years of experience in the financial services industry. He comes to NBT from Glens Falls National Bank, where he had responsibility for leading the Wealth Management Division and served on GFNB's senior management team. He was also the portfolio manager for the North Country Equity Growth Fund.
Orta, a resident of Queensbury, graduated from SUNY Plattsburgh with a bachelor's degree in economics. He is a certified trust and financial advisor.
Orta serves on the boards of Tri-County United Way, Adirondack Civic Center Coalition and Queensbury Community Scholarship Association.
* * *
The Lake George Land Conservancy (LGLC) announced the addition of Robert Von Werne to its board of directors.
A long-time visitor to the Bolton Landing area, Von Werne lives on Long Island where he works in law enforcement.
He earned a master's degree in public administration from Marist College, and has extensive experience with land trusts throughout the country thanks to his involvement with a philanthropic association devoted to conservation causes.
* * *
Peter Cormie Jr., an independent insurance agent located in Argyle, has been recognized by the American Association for Medicare Supplement Insurance.   
Cormie is now listed on the association's national directory of leading local Medicare insurance agents.
* * *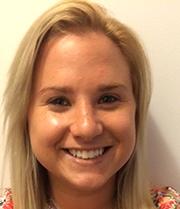 Dr. Alexandra Aarons and Dr. Anne Evans have joined the Irongate Family Practice in Glens Falls.
Aarons attended Drew University for her undergraduate degree in neuroscience. She attended SUNY Upstate Medical University in Syracuse for her medical degree. She completed her family medicine residency at Mount Sinai Hospital in New York and worked as a primary care practitioner through the Institute for Family Health.
She has an interest in broad spectrum family medicine, ranging from all ages, women's health and sports medicine.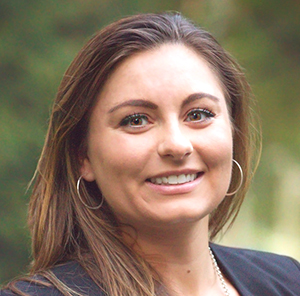 Evans, of Lake George, attended Hamilton College for her undergraduate degree, Midwestern University for her master's degree, Arizona College of Osteopathic Medicine for her osteopathic medical degree, and completed her family practice residency at New Hanover Regional Medical Center in Wilmington, N.C.
She  treats the entire family from newborns to geriatrics with special interests in children/adolescent development as well as female and male preventative health.