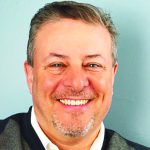 Seeleys Office Systems announce that Mark Sidoti is the newest member of the sales team.
Sidoti will be responsible for driving revenue in business equipment and supplies; and creating long-term value for Seeleys in his ongoing relationships with customers and markets in Warren, Washington, and Saratoga counties.
Prior to Seeley, Sidoti held executive sales positions in the telecommunications, payroll and insurance industries in the North Country region. He brings over 30 years of experience in business development and maintains a long-term membership in local organizations, including the Adirondack Regional Chamber of Commerce, the Saratoga Chamber of Commerce and the Adirondack Business Council. Sidoti is on the Adirondack Civic Center Coalition Foundation board as treasurer. He also served for the past 20 years as an Ambassador for the ARCC, and was named ARCC Ambassador of the Year in 2014.
* * *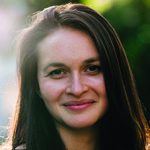 The Chazen Companies recently announced three new hires.
Norabelle Greenberger, AICP, has joined the company as a planner for its Glens Falls office located at 20 Elms St.
Greenberger has over six years of experience in environmental and transportation planning. Previously, she worked for Philip Habib & Associates in New York City as an environmental planner.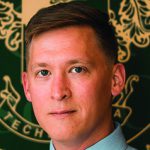 Greenberger earned a master's degree from Columbia University in urban planning, and two bachelor's degrees from Smith College in architecture/urbanism and French studies. She is a member of the American Planning Association and is American Institute of Certified Planners certified.
Franklin Meade, EIT has joined the company as an assistant project engineer for its municipal group in its North Country office. Meade holds a master's degree in civil and environmental engineering from Clarkson University, where he advanced a design/research project that included removing PFOAs (Perfluorooctanoic acid) from groundwater using plasma-based oxidation.
Meade also earned a bachelor's degree in chemistry from SUNY Albany. Prior to joining Chazen, Meade served in the U.S. Army, where he was stationed in Korea and Fort Drum. Meade resides in North Creek.
Taylor Wells has joined Chazen as a Survey Technician for its office in the Capital Region.

Wells holds a bachelor's of science degree in natural resource management and policy, and an associate of applied science degree in surveying technologies from Paul Smith's College. Prior to joining Chazen, he worked as a survey field technician for Gilbert VanGuilder & Associates Land Surveying, where he gained experience in residential and commercial land surveying.
Wells resides in Ballston Lake.
* * *
Merrill Lynch announced that Susan Phillips and Kevin Mosher recently joined The Moloney-Leonard Group.
Phillips has more than 27 years of experience in the financial services industry. She began her career as a financial advisor at Fleet Investment Services in 1992, prior to that she held numerous positions within the retail bank.
Today, she leverages the investment insights of Merrill Lynch and access to the banking convenience of Bank of America.
Mosher has been in the financial services industry since 2012.
Previously, he served in the U.S. Army with Alpha Company 1-508 Parachute Infantry Regiment, 3rd Brigade Combat Team of the 82nd Airborne Division. He is a graduate of SUNY Binghamton with a double major in economics and English.
His focus is on portfolio development and analysis as well as financial strategies for high net worth individuals. Mosher has earned the designation of Accredited Portfolio Management Advisor from the College of Financial Planning.
* * *
Equitas Realty as named its Broker's Circle of Excellence for their performance in 2018.
This group of top-producing agents achieved over $43.5 million in real estate sales, while selling just over 160 units in 2018, the company said.
This year's Broker's Circle of Excellence Honorees are: Helen Mastrion, 2018 top producer; Renee McLaughlin, Orson Klender, Angela Brady, Kathie Spangler, Erin Steinbach, Elizabeth Mausert, Karen Foster, Katherine King and Amanda Moore.
Led by broker Janet Besheer, the team at Equitas Realty has worked together to serve the greater Capital Region and southern Adirondacks since 2008.
* * *
The Board of Directors of Southern Adirondack Independent Living (SAIL) announced that Marti Burnley has been named the Executive Director of SAIL.
Burnley will be responsible for overseeing the overall operations of SAIL, new business development, community relations and outreach. Her breadth of professional experience spans more than three decades of leadership roles in both the private and public sectors. She brings knowledge in human resources, human services and workforce development to SAIL.
The board also announced the appointment of Jocelyn Blanchard to the newly created position of chief of operations and Anna Livingston to the newly created position of chief of administration.
Blanchard will be responsible for overseeing and management of all existing programs and new program development. Livingston will be responsible for overseeing and management of all building, maintenance, systems and contracts for the center and remote locations. Both will report directly to Marti Burnley.