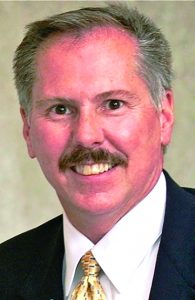 The Chamber Alliance of New York State (CANYS), a statewide association of over 70 chambers of commerce, has named Peter L. Aust as its executive director, through his firm Excelsior Strategies LLC.
Aust joins CANYS with an extensive background in chamber of commerce leadership. He is the former president and CEO of both the Adirondack Regional Chambers of Commerce and the Chamber of Southern Saratoga County.
"It is a great honor for me to serve CANYS again in this new role to share my passion to ensuring Chambers of Commerce exceed their true potential as the leading, and most influential business organizations in New York state", said Aust.
He has been involved in various chambers throughout his career, both as a volunteer and board officer. He received his Institute for Organization Management designation in chamber leadership in 2007 from the U.S. Chamber of Commerce Institute for Organization Management and is a graduate of the Lowery Institute of Management in Chicago.
Aust previously served as chairman of the CANYS board of directors in 2006 in addition to chairing the organization's Health Care Task Force.
He is a past chairman of the board of Regents of the U.S. Chamber's Institute for Organization Management in Los Angeles and has served on the Government Affairs Council of the Business Council of New York State, the Association of Chamber of Commerce Executives and the Executive Committee of the former Tech Valley Chamber Coalition.
"As a board member of CANYS, I'm extremely pleased to have Peter become our executive director to help further the work of the Alliance in providing professional development, valuable resources and strong advocacy insights to our county Chamber and to the chambers of commerce throughout New York state", said Denise Romeo, executive vice president of the Saratoga County Chamber of Commerce. "Peter's passion for chambers is effusive, his experience extensive and I'm confident our chamber will continue to benefit from our affiliation with CANYS under his leadership".
Its website is www.canys.org.