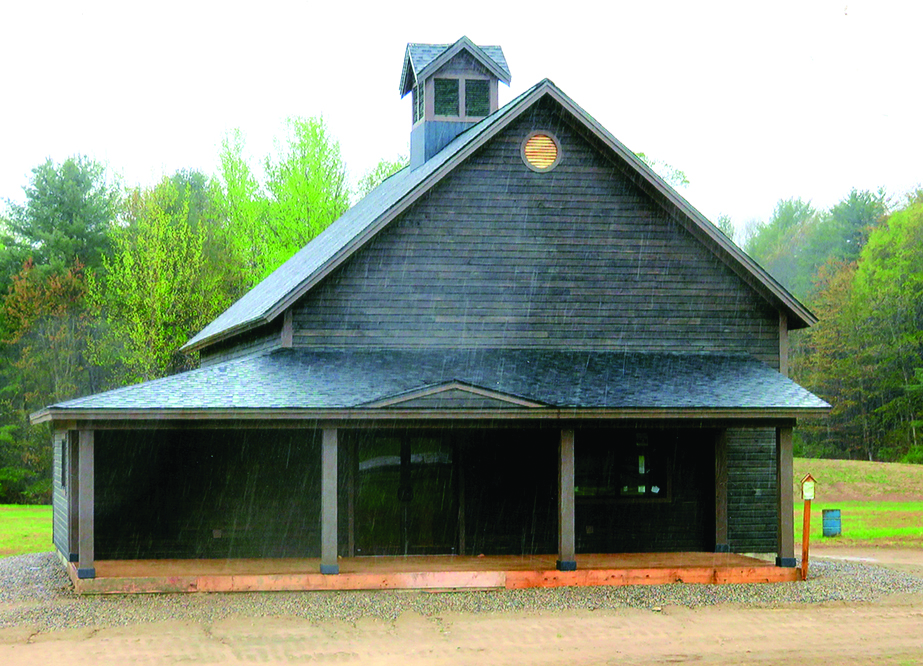 By Jill Nagy
A new building just completed at Route 149 and Ridge Road in Queensbury will be a fruit and vegetable market called Farm to Market, but not until next year.
Meanwhile the owner/builder, Dale Baldwin of Baldwin Masonry in Fort Ann, already has plans to put up another building with a rustic look next door on the an adjacent lot.
While the outside work on the first was completed about a month ago, the inside work will wait for winter, according to Baldwin.
The design resembles an old country store. Farm to Market will sell fruit and vegetables from local farms and related products like honey, maple syrup, jellies, and pickles, he said. In addition, he plans to install a corn roaster capable of producing 200 to 300 ears of roasted corn at a time.
Baldwin feels that there is a potential to sell 10 times that much roasted corn in a day.
The building is roughly 1,500 square feet, with about one fifth devoted to a kitchen. He estimated the construction cost at $400,000 to 500,000.
Baldwin is waiting for a building permit for another construction project that he will call Shake, Rattle and Roll.
He said part of that two-story will have a "carhop" type of service reminiscent of days gone by. People will be able to buy food to eat in their cars or at tables inside the building. It is designed to look like an old-fashioned barn, with a beamed ceiling and a cupola on the roof.
Ice cream will also be sold there, he noted.
If completed this year, the indoor work will also be done over the winder.
Baldwin & Sons are primarily concrete contractors, responsible for many of the building foundations in the area. Recent projects include a he newer postoffice on Washington Street in Saratoga Springs and as well as the Wendy's Restaurant on Congress Street in Saratoga Springs.