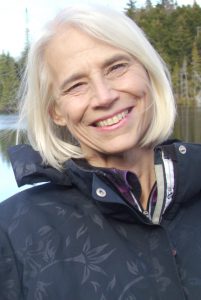 By Jill Nagy
Critical as it is for a recovering addict to remain clean and sober, there is more to sorting out their life. Recovery coach Maribeth Batsford of Adirondack Recovery Care LLC, helps them find the missing pieces and put together the puzzle.
Batsford, a certified recovery coach, partners with recovering addicts and helps them develop strategies and plans for their future. That may include career plans, education options, or strategies to recover custody of their children. She coordinates aspects of a client's treatment and makes referrals for support groups, treatment, or other types of wholistic services.
"It's a conversation," she said.
She sits with the client and together they try to identify recovery goals and create a plan. She emphasized that she does not try to diagnose but rather, to provide motivation for clients "move forward with their lives."
Batsford opened her Glens Falls office in April 2018. She was in private practice without a formal office for about a year before that.
She retired from a career as an information technology director  for a financial services company. When she was working in business, she said, she had a business coach.
"I found it very helpful to get unstuck," she recalled. That experience and "experiences of family members" motivated her post-retirement career.
Currently, her fledgling business has five to 10 clients, she said. Most of them have already been through rehab and were referred to her by other therapists or organizations. Others are still in "an exploratory process," trying to map out a route to recovery.
Recovery coaches are not licensed as medical practitioners. Therefore, Adirondack Recovery's services are not covered by health insurance.
Adirondack Recovery is located at 498 Glen St. in Glens Falls. The company's website is adirondackrecoverycare.com.  The telephone number is 518-615-4857.