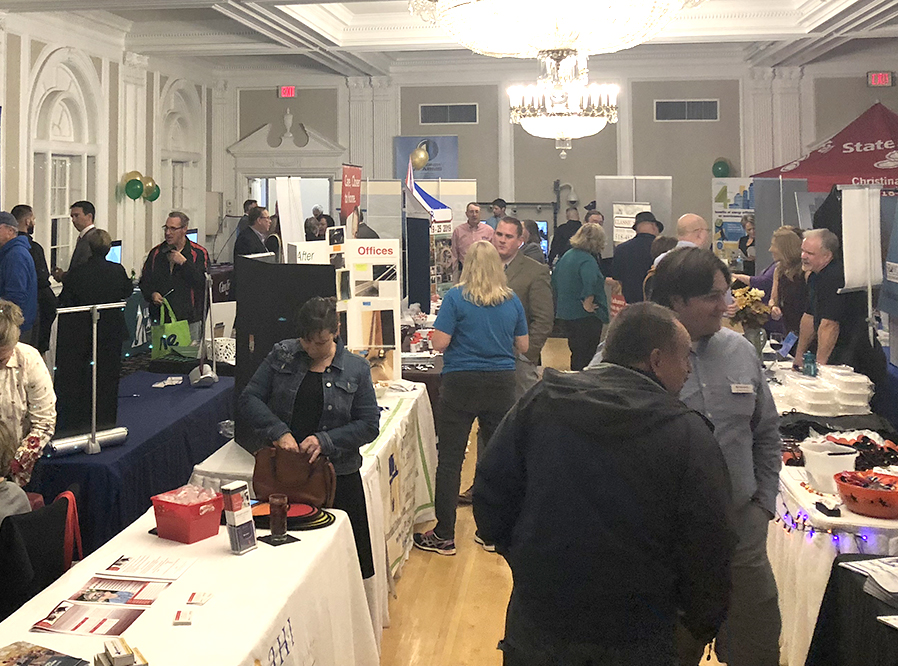 The Adirondack Regional Chamber of Commerce (ARCC) will hold its annual Business Expo on Wednesday, October 16, from 4-7 p.m. at The Queensbury Hotel in Glens Falls.
Featuring over 80 businesses, the showcase event encourages networking within the business community. Many businesses will be engaging with attendees through games, contests, product demos and more.
This business showcase features exhibit booths from regional businesses, as well as food samples, drink specials and door prizes
"The ARCC Business Expo is an excellent way to discover, connect and network with regional businesses," said Amanda Blanton, ARCC marketing and communications manager. "We love the excitement this event brings to the region."
"The Queensbury Hotel, located at 88 Ridge St. in downtown Glens Falls, will be buzzing with the excitement of this annual event," she said.
"Seeing our Adirondack Regional Chamber Of Commerce members connecting and collaborating together, and with our community, is what our team loves the most. It looks like we will have another record turnout," said ARCC President Michael Bittel.
The event is free and open to the public. Attendees are encouraged to bring plenty of business cards to exchange.
ARCC officials said businesses can set up for the show from 1-3 p.m.
For more information, contact Tim Sokol at tsokol@adirondackchamber.org.
ARCC serves more than 1,000 members, predominantly in Warren, Washington and northern Saratoga counties.