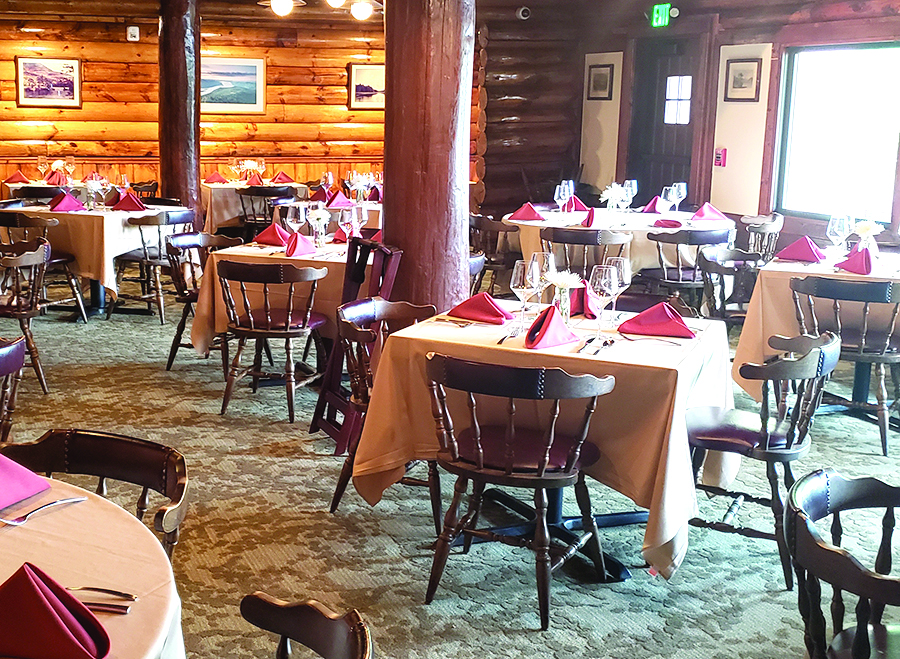 By Jennifer Farnsworth
Longtime fans of the East Cove restaurant in Lake George can experience a comeback after a three-year hiatus.
The business reopened on July 10.
New owners oversaw renovations to the building at the intersection of Beach Road and Route 9L in Lake George, including an updated kitchen and relocation of the bar area, according to general manager Kevin Chudyk.
The restaurant is approximately 6,000 square feet and employs between 12 and 15 people at a time, said Chudyk.
Tony Abrantes, Tom Davey, Todd Paton and Brian King purchased the property for $500,000. The owners have cleaned up the outside, added handicapped parking, a frosted glass partition in the dining room, and a larger bar area. The bar was moved from near the entrance to the mezzanine level and expanded with an industrial look.
"That is a great space and the response has been amazing. We have three times the return traffic," said Chudyk.
The restaurant has wine lockers, with 24 leasable spaces. They have also added a prep area, offices and a locker for in-house steak aging. The restaurant has the ability to custom cut meats, which has been popular with guests.
"We already have repeat customers, in addition to new ones," said Chudyk.
He said the menu stays basically the same from season to season. Some of those dishes include bolognese, the catch-of-the-day fish, salmon fra diavolo, steamed lobster, trout almondine and tomahawk steak with blue cheese.
It opens Tuesday through Saturday at 5 p.m. On Sunday, brunch is available from 10 a.m. to 1 p.m. on Sundays and dinner available from 4-8 p.m.
For more information, call 518-685-3524 or visit www.eastcove.com.