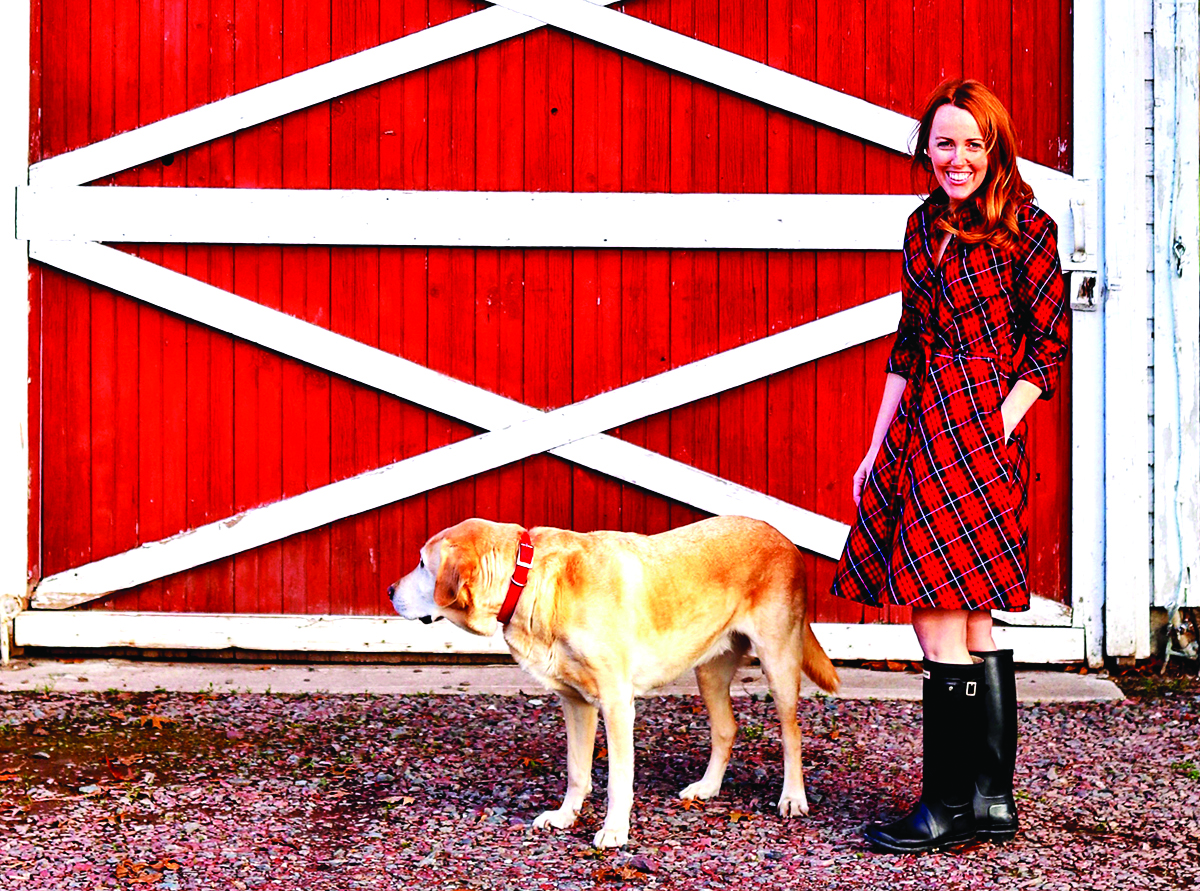 By Rachel Phillips
In a digital world of iPhones and social media, one local woman started a business to help people connect "the old-fashioned way."
Briana Lyons started The Yellow Note in 2013 as a small Etsy shop that sold stationery and custom address stamps. Though rewarding, her career in social work had left her lacking a creative outlet, inspiring her to open her store.
As a means of promoting her products, she created an Instagram account where she shared photos of her family and lifestyle along with her products. To her surprise, her photography became popular, and The Yellow Note, located out of Lyons' home in Glens Falls, has since evolved into a multi-faceted business and studio.Inspiration for the name came from the notes from her father, written on yellow paper, that she'd been collecting since she was young. She had been trying to come up with a name that she not only felt a connection to, but that she thought encompassed the nature of her original business.
Six years later, Lyons offers lifestyle photography for businesses and brands, as well as consulting and strategy in order to boost her clients' social media presence and provide engaging content for their followers.
"Our experience on Instagram and within the influencer industry places us in a unique position to help businesses and organizations leverage the power and effectiveness of lifestyle marketing through photography and social media," said Lyons.
Since starting her business, Lyons' photographs have been featured in various magazines such as Country Living and Real Simple, and she has worked with brands such as L.L. Bean and J.K. Adams, as well as with the Warren County and Washington County tourism boards.
According to Lyons, a major goal of her business is to provide connections for others, whether it's handwritten notes addressed with one of her stamps, or her photography.
"I've received comments that a photo I've posted on Instagram has made someone's day, has brought back memories of a place that they used to vacation when they were young, or even that a house I've posted a photo of was a place they used to play with their friends when they were a kid," Lyons said. "I also love that a photo can inspire something as simple as a walk around the block or a Sunday drive, inspire a vacation, or a staycation, inspire a change, or inspire you to see your home, your town, your situation from a completely different point of view or in a new light."
Lyons has taken her love of the Glens Falls community as well as lifestyle blogging and channeled them into a second venture, Glens Falls Living, which is an online publication dedicated to celebrating and elevating the city and greater region.