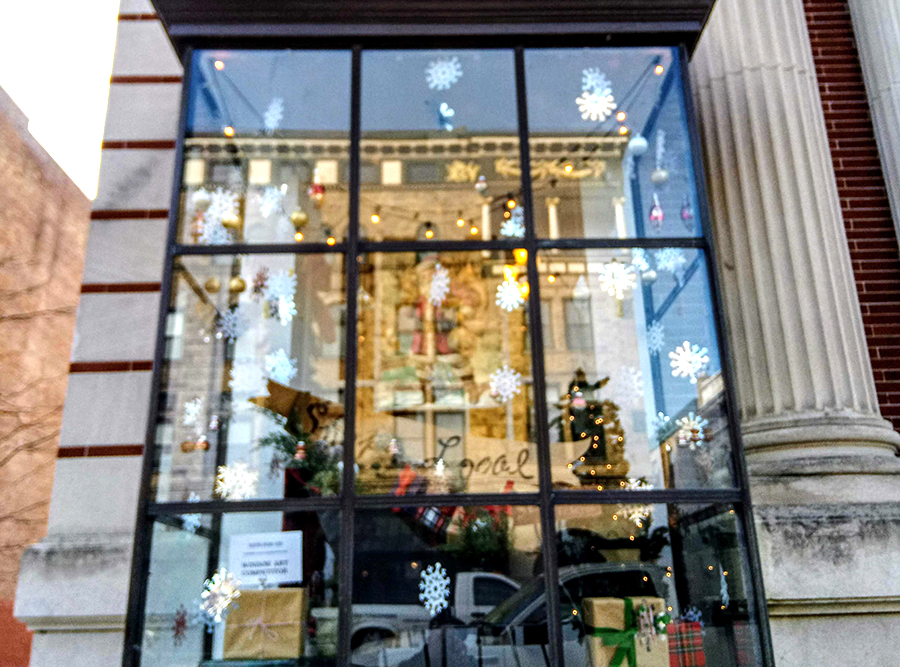 Hometown Holidays is a popular, family-friendly event in Glens Falls, celebrating the arrival of the Holiday season.
The event this year is scheduled for Friday and Saturday, Dec. 6-7.
The event is free for collaborative members and non-members.
The Glens Falls Collaborative asked local businesses to join in the fun of Hometown Holidays. Friday evening will be a community event with a tree lighting in City Park. It will also feature the arrival of Santa Claus, and carols by sung by members of the Glens Falls Community Theater.
There will be horse-and-wagon rides, music by Sax-o-Claus, and more carol singing at the First Presbyterian Church, 402-410 Glen St. in Glens Falls.
The Collaborative encourages businesses to stay open late and consider offering something special for the community and visitors.
This year is the 75th anniversary of the LOOK magazine articles designating Glens Falls as the first Hometown USA. Celebrating that, there will be special events and displays recreating the year 1944.
The Collaborative is once again asking businesses to join with others in presenting a festive holiday window display and asking that the displays somehow take holiday revelers in the city back to 1944.
The window art competition will engage the public, who will be encouraged to participate and vote for their favorites. last year, 18 downtown businesses participated and 378 votes were received.
Voting will be open on the Glens Falls Collaborative website from Saturday, Nov. 30 through Sunday, Dec. 8.
On Monday, Dec. 9 the people's choice winner will be announced.
Businesses can register for the window art competition on the Collaborative website at glensfallscollaborative.com.
For more information, contact: Nancy Turner at bellhouseinn@gmail.com.
The Glens Falls Collaborative was created in 2012 by a group of merchants who wanted to cross-promote and increase business flowing to downtown Glens Falls.
The Collaborative has expanded to put on major downtown events, create an incredible map with a large distribution, beautiful joint advertising, monthly mixers, and now includes restaurants, arts and nonprofit organizations, health related businesses, media arts firms, many different service providers and other area businesses.