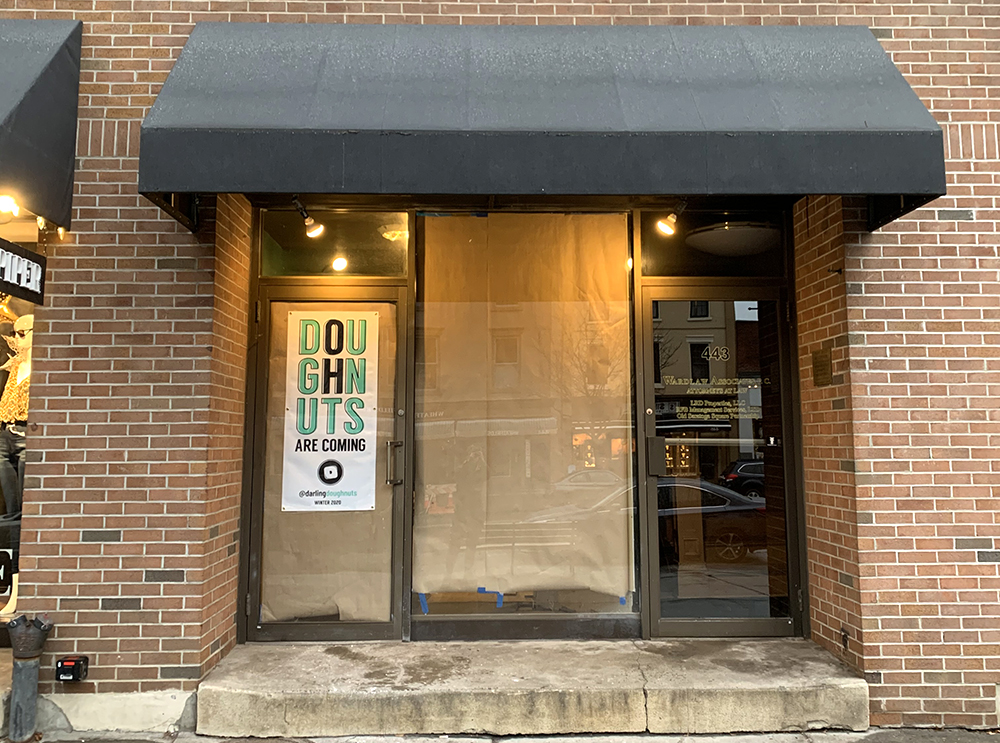 By Andrea Harwood Palmer
After gaining a strong following in the Adirondack Region, Darling Doughnuts is opening a new location at 441 Broadway in downtown Saratoga Springs. Doors will open in March.
Owner Natascha Mansman entered the food scene in 2018. Previously operating out of the Temple Bethel kitchen in Glens Falls, she began eyeing a larger, more practical location.
"It was always my dream to be able to open a brick and mortar location for Darling Doughnuts, but I knew that on my own it would be very difficult to make that happen," said Mansman.
Because she was renting a shared kitchen, all of Mansman's equipment needed to be small enough to be moved out of the way after each batch. After her first six months in business, she purchased an additional mixer and fryer but was still selling out quickly at each event.
"At my first summer pop-up shop last year I sold out in 30 minutes. There were lots of disappointed people, and I hate to disappoint people. After that, I switched from regular-size doughnuts to minis for events. But even with a quantity limit I was still selling out in under two hours, and turning away more orders than I could take," said Mansman.
Around that time, she received an email from her now business partner Glenn Severance.
Originally from Glens Falls, Severance had recently moved to Saratoga Springs. His grandfather and grandfather's brothers owned bakeries in the area—Derby Bakery on South Street in Glens Falls and Mother's Bakery in Saratoga Springs. Severance came back to the area with a dream of opening a doughnut shop and was on the lookout for a baker and business partner.
"He came to visit several of my pop-up shops, and told me that my Blue Strazzberry glaze was one of the best fruit toppings on a doughnut he'd ever had," said Mansman. "Throughout the busy summer season we had many meetings to discuss our ideas and started looking for potential locations."
After months of searching, Darling Doughnuts incorporated and signed the lease for a storefront in the fall of 2019. Mansman will expand wholesale services allowing her doughnuts to be sold at local vendors.
"We're planning on keeping it simple and mostly just offering doughnuts and coffee and tea," said Mansman. "We may have other things available eventually, but when I started my business I knew that I could try to be the best at one thing … I want to focus on making the best yeast-raised doughnuts in the region."
The shop will be open Wednesday through Sunday, 9 a.m. to 6 p.m.