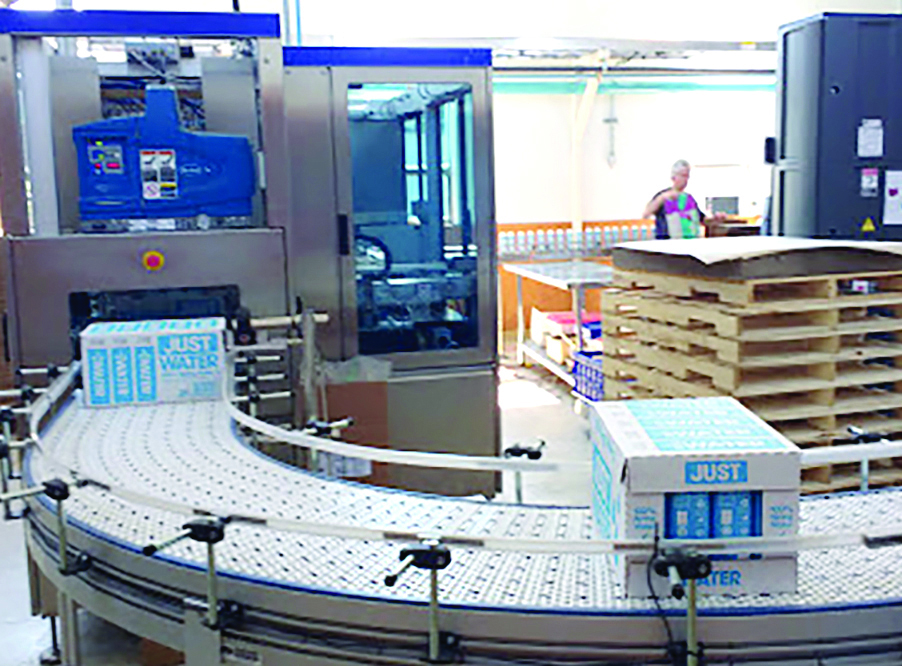 By Susan E. Campbell
JUST Goods is a brand that been growing rapidly over the past few years. As a result, it is expanding its spring water product line—JUST Water, its signature packaged water product that has been experiencing strong growth locally—and moving it into a new facility at 276 Dix Ave. in Queensbury, according to spokesperson Kara Rubin, vice president of brand development.
The company has been bottling JUST Water at the plant at 31 Broad St. in Glens Falls since 1995, site of the former Alphonse Church. But that facility is on the market now.
Rubin declined to report if there were any offers pending on the property.
The Queensbury Planning Board approved renovations to the Dix Avenue site last March, according to an email from the company, which also stated that JUST Water would operate from both sites during a transitional period.
Over the last two quarters of 2019, the company introduced three new organic flavorings infused into its spring water. There are now five signature flavors. But the company may be best known for its unique packaging.
The square container is made from recycled paper and the bottle cap from sugarcane, making it both environmentally friendly and distinctive, according to the company.
"Nothing with respect to our commitment to the Glens Falls and Queensbury communities has changed," said Rubin.
JUST Goods has 15 employees. Rubin did not say whether staff will increase when the Queensbury facility is fully operational.