StoredTech has announced the addition of four new employees.
Bill Craver has 20 years of IT business experience and holds sales and technical certifications in VMware, Veeam, Fortinet, Cisco, HPE, AWS, NetApp and Extreme Networks. He will be responsible for new business development as an account executive based at the StoredTech office in Albany.
Tim Mallon has over 23 years experience in the IT industry beginning in the 1990s with "white box" manufacturers in Greene County and for the past 13 years in the MSP field in the Albany area. Mallon joins StoredTech as a senior MSP engineer in the Albany office.
Eva Richard, a U.S. Air Force veteran specializing in communications, brings 20 years of IT experience working with medium to enterprise firms. Richard joins StoredTech as a systems engineer in the Plattsburgh office.
Bobbi Nelson has 20 years of experience working with advertising and capital management industries. Nelson will be responsible for new business development as an account executive in the Queensbury office.
* * *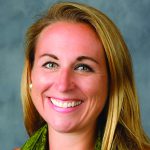 The FUND for Lake George announced the appointment of two new staff members.
Hilary Kellogg Hurley joined the FUND as director of development. She oversees all fundraising activities to maximize philanthropic support for the FUND's leadership role in protecting Lake George from intensifying threats to water quality. She will work closely with FUND staff, trustees, and partners to coordinate and optimize fundraising, marketing communications and overall brand effectiveness.
A Glens Falls native, she served a development leadership roles with Wake Forest University and the National Multiple Sclerosis Society while living in North Carolina over the past three years. She previously served as assistant executive director of the National Museum of Racing and Hall of Fame in Saratoga Springs, major gifts officer at Emma Willard School in Troy, and Director Of Government Relations for Special Olympics New York.
Hurley holds a bachelor's degree from the University at Albany and a master's degree in community and economic development from the SUNY Empire State.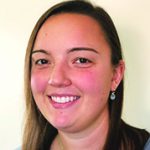 Brea Arvidson, an aquatic biologist, joined the FUND as program associate. She works closely with Lake George Waterkeeper Chris Navitsky in the development and implementation of science-guided activities to achieve protection goals for the lake and its watershed. This includes collecting, interpreting, and applying data to achieve water quality, road salt reduction, and invasive species prevention goals, as well as work with The Jefferson Project at Lake George.
Arvidson previously served as an aquatic biologist with SOLitude Lake Management, a national sustainability solutions firm specializing in the development and execution of customized lake, pond, wetland and fisheries management programs. Among her many projects at SOLitude, she served as biology lead on projects on Glen Lake in Queensbury and on Saratoga Lake.
She holds a bachelor's degree in marine, estuarine and freshwater biology from the University of New Hampshire.
* * *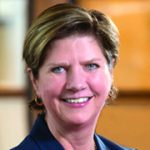 Whiteman Osterman & Hanna LLP announced that Barbara C. Brenner has been named partner.
Brenner practices with the firm's Immigration Group. She represents clients in a broad range of immigration matters, focusing on complex family- and employment-based petitions and applications, employer compliance and I-9 employment eligibility verification, waivers of inadmissibility and removability, and naturalization and citizenship cases.
She was previously a partner in the law firm of Copland and Brenner and has limited her practice to U.S. immigration and nationality laws since 1990.
Brenner is a member of the American Immigration Lawyers Association, the National Immigration Project of the National Lawyers Guild, the Albany County Bar Association and the Albany County Women's Bar Association, and was appointed to serve as a member of the Committee on Character and Fitness of the Appellate Division, Third Judicial Department, for a five-year term commencing in November 2018. She is admitted to practice in New York state and Massachusetts.
She earned her Juris Doctor degree as a cum laude graduate of SUNY Buffalo School of Law in 1989. She graduated summa cum laude from SUNY Geneseo with a Bachelor of Arts degree in English.
* * *
The Warren County Historical Society installed its officers and trustees for 2020 at its annual meeting in January.
Officers are Joan Aldous and Dr. Stan Cianfarano, both of Queensbury, co-presidents; Tom Lynch of Saratoga Springs, vice president; John Berry of Queensbury, treasurer; and Marianne Moran of Queensbury, secretary.
Trustees elected to three-year terms were Bob Bayle, Queensbury; Cherie Brooks, Stony Creek; and Chuck Farrar, Queensbury.
Current trustees include Patricia Berry, Michael Burns, Dr. Paul Derby, Patricia Dolton, Kyle Graves, Gerri Groff, Wally Hirsch, Maureen Kennedy, Kurt Kilmer, Steve Matte, Wayne Mattison, Dr. Maggie McCurry, Brady Stark, David Strainer and Dr. Marilyn Van Dyke.
Executive Director is Teri Podnorszki Rogers of Glens Falls.
* * *
Howard Schaffer of Lake Luzerne was elected president of the Hadley-Lake Luzerne Historical Society, following outgoing president Joe Kavanagh, who has served for the past four years.
Schaffer previously served as vice president and programming chair. He is founder of Media Marketing Inc. in Albany and has served as president of the Lake Luzerne Association. He is a member of the Adirondack Mountain Club.
Also elected to the board were Christine Blakely, secretary, and Kirstin Zehnter, director. Sally Goodhart, treasurer, and Ben Kemp, director, were re-elected to the board. Other board members are Maureen Jones, Sue Wilder, Nan Plantier, David Cranston and Joseph Kavanagh.
* * *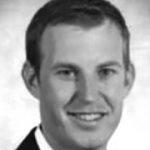 JT Cox of the Retirement Planning Group has earned his chartered financial consultant (ChFC) designation from the American College of Financial Services.
Over 40,000 individuals have been awarded the ChFC designation since its inception in 1982 and the credential is widely regarded as the highest standard of knowledge and trust for financial planning professionals.
Candidates must complete eight rigorous courses detailing the ins and outs of personal financial planning and are required to pass a series of proctored exams along with a comprehensive case analysis.
Two members of the he North Country Toastmasters Club recently completed the requirements to earn their Distinguished Toastmaster Award.
The award represents the highest level of educational achievement in Toastmasters. Less than one percent of all Toastmasters earn the status.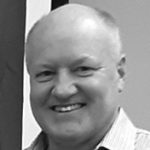 Terry Goodemote was awarded his DTM December 24, 2019. He retired as executive vice president, treasurer, and chief financial officer of Arrow Financial Corp. after 25 years of service. Prior to joining Arrow, he worked in public accounting for many years as a certified public accountant.
He is involved in the Boy Scouts and is an active member and past president of the Kiwanis Club of Glens Falls. He is president of the Glens Falls Kiwanis Foundation, serves on the Adirondack District and Conference Council on Youth Ministries for the Upper NY Conference of the United Methodist Church and actively serves in many leadership roles for the United Methodist Church of Queensbury.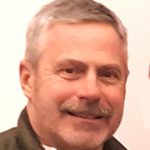 Steve Miller retired in 2018 after more than 36 years as a letter carrier with the U.S. Postal Service in Saratoga Springs.
He is a past president and member of the International Coleman Collector's Club, is a member and serves on the board of directors of the Kiwanis Club of Glens Falls and is an active member with the United Methodist Church of Queensbury.
* * *
Herzog Law Firm PC announced the addition of Daniel S. Glaser, Esq., to head its growing real estate division.
Glaser spent the past 11 years building and managing his own law firm. He concentrates his practice in residential and commercial real estate representing buyers, seller, and lenders while also handling title insurance.
He is a member of the New York State Bar Association and the Real Property Section of the New York State Bar Association. Glaser also speaks to real estate brokerages and organizations throughout the region on real estate law topics.