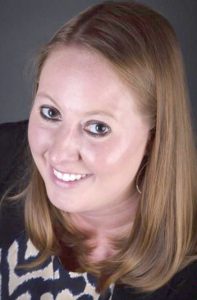 The Adirondack Regional Chamber of Commerce announced that Holly DeKleine, of nePROMO is the recipient of the 2019 ARCC Ambassador of the Year.
The award goes to a volunteer of the Chamber, who has gone above and beyond in their service. This is the third time DeKleine has been given the award.
DeKleine is an account executive with nePROMO serving Warren, Washington and Saratoga counties. She is a local leader in the promotional products industry guiding businesses and nonprofits to success through proper use of branded merchandise.
She has over 14 years experience in business development. Some of her past sales experience include, but are not limited to, office supplies, water and coffee service and building stone.
DeKleine became an ambassador in 2015 and was named Ambassador of the Year in 2016 and 2017.
She is also involved in the Lake George Chamber of Commerce and sits on the board of directors of the South Glens Falls Chamber of Commerce.