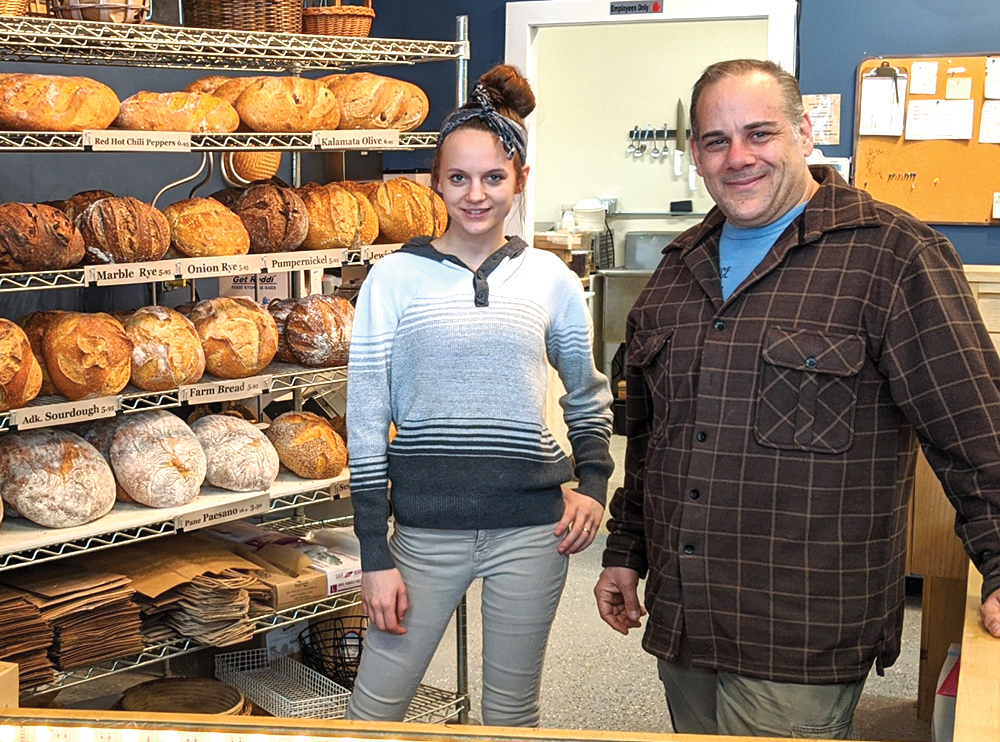 By Jennifer Farnsworth
Rock Hill Bakehouse & Cafe in Glens Falls is enjoying its new location in what is known as the "green roof building" of The Shirt Factory.
Owner Matt Funiciello said the new space has allowed them to expand their vegan menu, including what he is most excited about: pizza.
"People are telling us it is the best pizza in town, and we are just so excited about that type of feedback," he said. "This space has pizza ovens, giving us more of an entree option for our customers. Our patrons who have followed us up the Northway to our new space know they love our soups and sandwiches. But when they come in we ask them, 'have you tried the pizza?'"
Funiciello said it was his slight obsession to make a vegan pizza that didn't taste vegan.
"I have an amazing friend and alchemist in Albany who said, 'you have to try this vegan mozzarella, it will work on pizza.' It has. People do not know the difference. They love our Italian bread dough crust and all the fresh organic ingredients," said Funiciello.
Funiciello said the true test was having his girlfriend's teenage son try the pizza.
"When he not only ate a few slices, but then asked for more, I knew we were in good shape," he said.
Funiciello and his brother first opened up the bakery 26 years ago in Moreau, a spot that he said worked because of it was close to the Northway. In 2003, he opened a cafe on Exchange Street in Glens Falls, serving breakfast and lunch. The premise of the cafe was also to have a space that celebrated local artists and a place where people could gather.
He said selling that space gave him what he needed to then move to The Shirt Factory and create a new 6,100-square-foot space that could meet all his needs.
Funiciello said adding a live music component is part of what the original vision for the cafe was and the bakery is booked with musicians into April.
He said the bakery is always looking for new ways to make healthy food taste good, including adding some Indian flare. Funiciello credits his talented staff with bringing in new flavors.
"I am eating my three meals a day here, so you know it's good," said Funiciello.
Funiciello said having their loyal customers, along with welcoming new faces is what drives him to put all his energy into the bakery.
"I am so thankful to have the business. I cannot articulate in words how much I appreciate our customers, our staff and the community here. It has really been wonderful," he said.
Rock Hill Bakehouse & Cafe is at 18 Curran Lane. Learn more about their specials and hours by visiting them on Facebook.