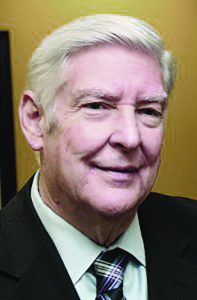 By Rachel Phillips
Small business owners and hopeful entrepreneurs located in Glens Falls have the opportunity to win up to $40,000 to help fund their businesses.
The Retail and Small Business Development Competition will award a total of $280,000 in funding to the winners.
Current or aspiring business owners located within the Glens Falls Downtown Revitalization Initiative (DRI) area have a chance to build or expand their businesses as part of the effort to encourage economic growth in the city.
The Greater Glens Falls Local Development Corporation (LDC) is heading the competition, and will be responsible for picking the winners out of the pool of applicants. The competition, based on other similar types of competitions that have seen success around the country, was the idea of city officials, including Mayor Daniel Hall.
In 2017, Glens Falls was the first city in the Capital Region to win the $10 million award granted to one city in each of the 10 DRI areas across New York. Along with the SUNY Adirondack Culinary School and the new marketplace being built on South Street, this competition is one of many projects being funded through the DRI grant program.
According to Glens Falls Economic Community Development Director Ed Bartholomew, the competition is part of a greater effort to spur economic development in the area and help fill in existing storefronts in Glens Falls.
"It will bring out some innovative ideas from individuals who are thinking outside the box a little," said Bartholomew. "We're looking for a startup in retail or business, or a business currently in Glens Falls that is looking for some expansion. We are not going to encourage a business in a neighboring community to move out of their current location. That's not economic development."
The competition is divided into a retail category and a category for small business. It is open to either startups or existing businesses hoping to expand. Applicants are allowed to apply to one of the two divisions.
The terms of the competition classify a small business as one currently in operation within the DRI area with three or less employees; a new business looking to start up within the DRI with one or more employees; or a small business with five or less employees looking to relocate into the city.
However, Bartholomew emphasized that any business located outside the DRI area would be able to apply only under extenuating circumstances. Eligible retail recipients include but are not limited to general merchandise vendors, specialty food stores and grocers, bookstores, boutiques and more.
Restaurants and taverns, as well as religious groups, single-family dwellings, and government entities are not eligible to apply.
Businesses may designate how much money they want, up to $40,000, and will receive funds as a declining balance loan. Over the five-year loan period, the principal cost, as well as all interest will be forgiven, as long as the participant continues to adhere to the terms of the competition. Additionally, applicants will have to put down a deposit equaling 25 percent of their grant reward.
In order to qualify, applicants must either be located in the DRI area, or have plans to open a business within it. Award funds may be used for equipment purchases, payroll, fixtures, marketing, lease payments, and more. However, paying fines or outstanding loans, costs of litigation or currant or back user fees are not eligible uses of award funds.
The deadline for applicants is April 3. Applications can be sent to ebartholomew@edcwc.org.
For more information on the competition, call 518-761-6007.