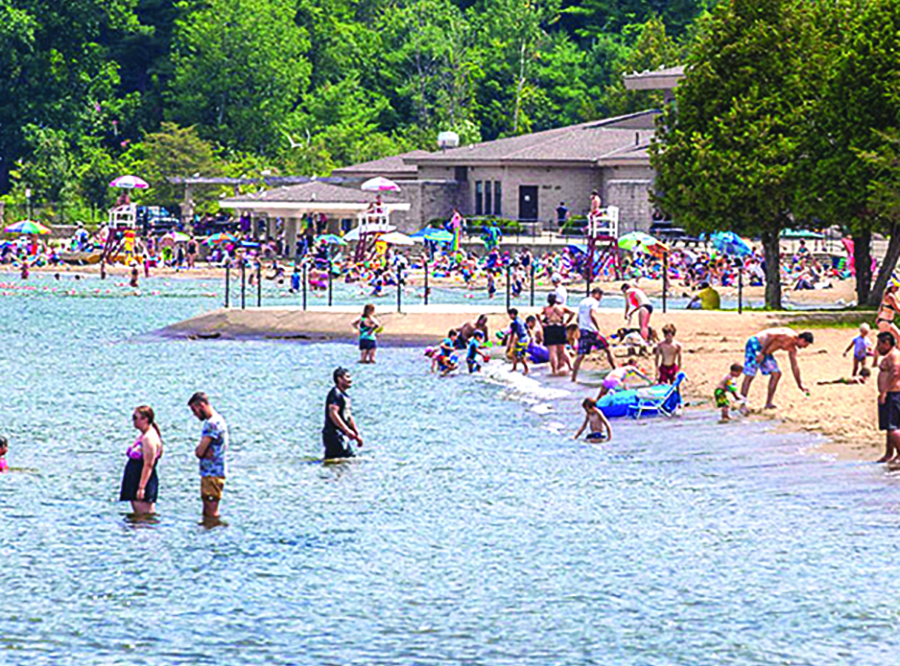 The Warren County Lodging Association, local Chambers of Commerce and the Lake George Regional Convention & Visitors Bureau, in conjunction with Warren County Tourism Department and government officials, have established a commission to develop specific guidelines and best practices for safely reopening businesses in the county.
Officials said the goal of the commission is to ensure the opening of businesses in the Lake George area safely, responsibly and with the health and well-being of the entire community, guests, and team members at the forefront. 
Credible hotel and business experts committed to the safe operations of the region have invested significant efforts to develop an outline of communication and operational actions designed to understand guest needs and concerns and to position the tourism businesses in the Lake George region to safely welcome guests back as soon as possible, officials said.  
The state criteria for area to reopen includes 14 days of decline in total net hospitalizations; at least 30 percent surge capacity in total hospital and ICU beds available; the ability to conduct 30 COVID-19 diagnostic tests for every 1,000 residents per month; and having a baseline of 30 people who can serve as contact tracers for every 100,000 residents.
All plans are in accordance with local, state, and federal government guidelines as well as the CDC.  
Efforts will continue as steps are finalized and communicated with respect to the following:
• Education/communication. Ensuring that our businesses, team members and guests understand their role in the wake of this pandemic.
• Density Control. Limiting capacity to 50 percent in early phases.
• Social distancing and screening. Strict compliance with local, state, and federal mandates
• PPE equipment and supplies. For both team members and guests alike (sourcing, etc.).
• Sanitation and disinfecting. Using industry "best practices," a detailed and specific set of steps, guidelines and procedures was developed.
• Signs and communication for both team members and guests.
• Guest insights. In conjunction with the Warren County Tourism Department, a standardized survey was developed to identify expectations of travelers and their most important aspects for future visitation and incorporate them into the plan.
• Implementation. Safely "open for the season."
Commission members include: Tom Guay, The Sagamore; Dave Mentor, Country Inn & Suites, Wakita, Scotty's, Nordics, Park Lane; Juliana Laura Kohls, Courtyard by Marriott, Marine Village; Vinnie Crocitto III, Holiday Inn Resort; Frank Dittrich, Inn at Erlowest and Sun Castle Resort; Michael Bittel, Adirondack Regional Chamber of Commerce ; Ed Bartholomew, EDC  Warren County;  Gary Thornquist, Lake George RV Park; Becky Wood, Six Flags Great Escape Lodge and Indoor Waterpark; Tyler Herrick, Spruce Hospitality; Gina Mintzer, Lake George Regional Chamber of Commerce & CVB; and Kathy Muncil and Sam Luciano, Fort William Henry Corp.