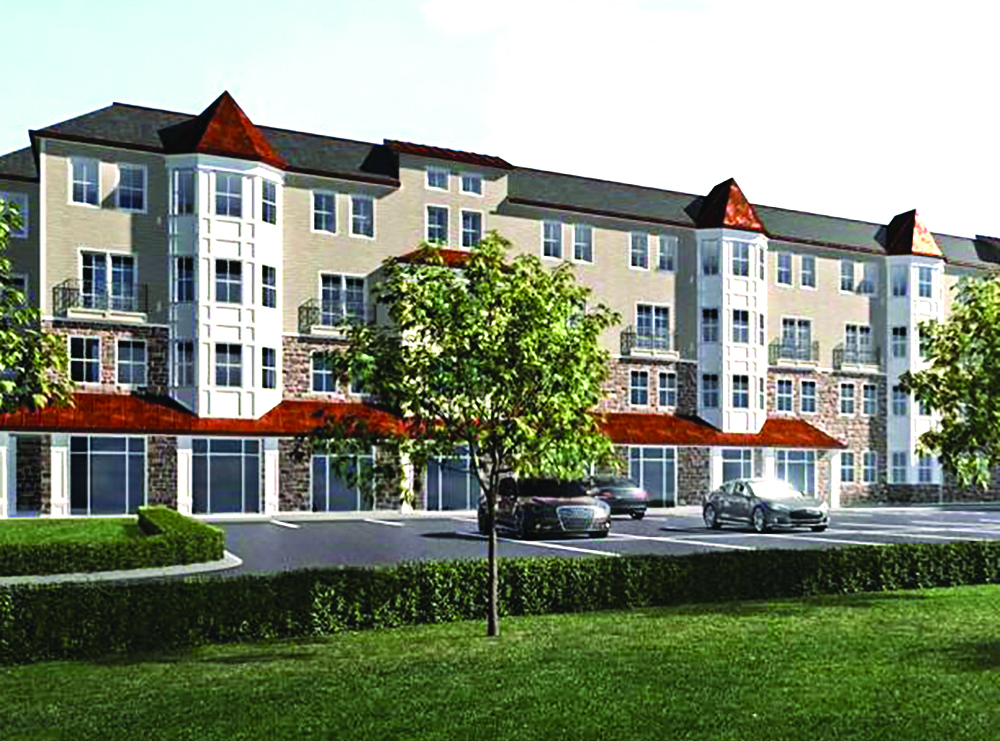 By Lisa Balschunat
A 12-month construction project to build a new affordable housing complex on Broad Street in Glens Falls, begun in November 2019, is targeted for occupancy next January, according to the developers.
Larry Regan, president of Regan Development Corp., said over 60 workers have been involved in the apartment rental project that features 71 affordable housing units, among them 11 one-bedroom apartments designed for individuals with intellectual and developmental disabilities.
There will also be 6,300 square feet of retail space.
Deemed as an essential project during the state's shutdown due to the coronavirus, Regan said he was pleased with the way the governor's office provided the construction industry with necessary programs and information to work safely.
"Every Glens Falls department has been incredibly helpful and great to work with," Regan said. "Glens Falls has all of its pieces in place. It is positioned for growth and opportunity. I am happy to be a part of it."
Additionally, Regan has been working closely with AIM Services to design the 11 specialized units to serve an important community need.
Regan said the 6,000 square feet of the double, four-story buildings will be occupied by an established local day care center. He said the center will be a "good feeder" and reliable community service for employees at Glens Falls Hospital and for those who work in the Broad Street corridor.
Over 200 workers, including subcontractors, are involved in the project, located between Steve's Place and Hill Electric Supply Co.
The $19.2 million project has been supported by New York State Homes and Community Renewal, Regions Affordable Housing, the Community Preservation Corporation and New York State Office of People with Developmental Disabilities.
Regan Development, is currently working with the village of Victory, Cayuga County, on the development of 186-unit workforce apartments, and with the village of Lake Placid on a downtown development venture.
Other builds in process are located in Albany, Buffalo and New Rochelle.