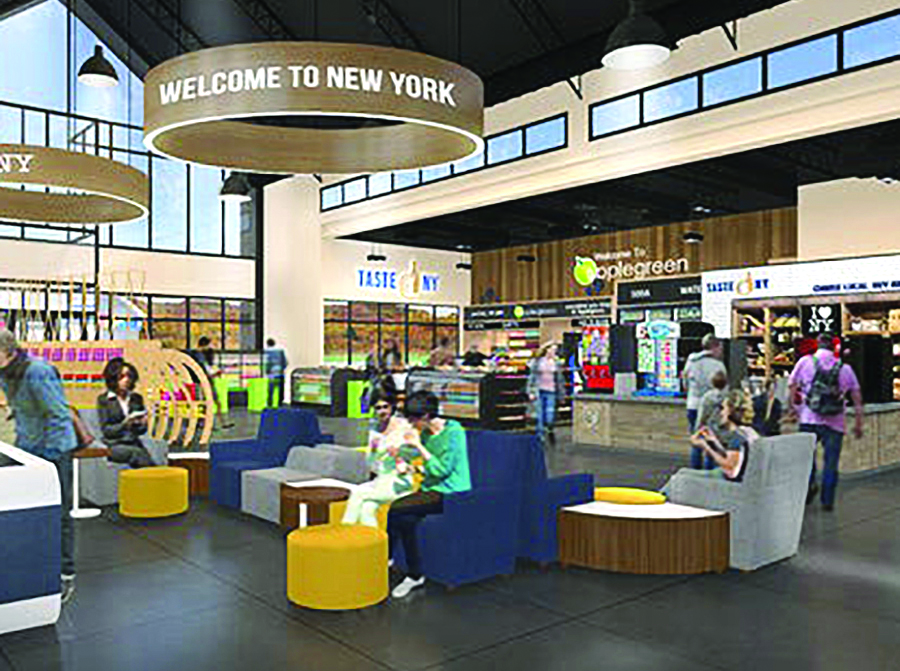 New York's Thruway rest areas are in line for a major makeover.
The state Thruway Authority board of directors has approved a $450 million, 33-year deal that will require a private consortium to revamp all 27 service plazas along the 570-mile superhighway system in the coming years.
Officials said the upfront costs will not fall on toll payers.
Instead, a consortium, known as Empire State Thruway Partners, will spend $300 million to rebuild 23 rest stops and extensively renovate the remaining four, with construction set to begin next year.
It will also be required to pay the Thruway Authority at least $51 million in rent and invest another $103 million in improving the rest stops over the course of the three-decade-long contract, according to the Thruway Authority.
In exchange, the consortium led by the John Laing Group, a private investment firm, will get to operate the restaurants, shops and facilities at the rest stops for 33 years.
Officials said that will likely attract a significant profit. The private firms will be allowed to keep what's left of the sales the rest areas produce each year after giving 0.84 percent of receipts to the Thruway Authority for rent.
Empire State Thruway Partners is projecting more than $10 billion in gross sales over the course of the contract, according to the authority.
"The upgrades planned with this redevelopment project include innovative, modern initiatives to improve the customer experience for the tens of thousands of travelers who use the service areas every day," Thruway Executive Director Matthew Driscoll said.
The contract is not yet final. It still needs approval from state Comptroller Thomas DiNapoli and Attorney General Letitia James' office.
The private consortium still has the ability to break off the deal if it can't obtain financing because of turmoil in the financial markets, which is of particular concern given the uncertainty created by the coronavirus crisis, officials said.
The John Laing Group is an investment firm that specializes in infrastructure. The firm took over operation of Connecticut's rest areas in 2016.