Morgan Stanley announced that Matthew Baitinger, a financial advisor in the firm's Glens Falls office has completed the firm's Insurance Accreditation Program and now holds the Insurance Planning Director (IPD) designation.
Recipients of the IPD designation have demonstrated a commitment to, and understanding of, holistic goals-based wealth management planning through the incorporation of insurance solutions into their practice as a foundational component of risk management.
* * *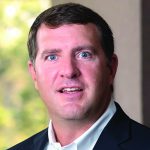 Geoffrey S. Mullen has been hired as a partner at Teal, Becker & Chiaramonte (TBC).
Mullen comes to TBC with 25 years of experience working in public accounting.
He has extensive experience in real estate partnerships, mergers and acquisitions, private equity portfolio companies; technology companies; state and local taxation and tax credits; flow-through companies; consolidated corporate tax filings; international tax planning; and real estate transaction planning.
* * *
The Towne Law Firm announced a major expansion of its professional team and its geographic reach to accommodate increasing client needs in multiple jurisdictions throughout the Northeast.
The firm now has 24 attorneys based in New York, Connecticut, New Jersey, Pennsylvania, Vermont, Massachusetts and Washington, D.C., including new offices in Glens Falls; Arlington, Mass.; and Sparta, N.J.
John A. Musacchio, a former associate, has become a partner in the firm. Jessica E. Stover has joined the firm as a partner.
Matthew R. Kobelski joins the firm's real estate practice. Previously, a co-founder of Key Holdings LLC, Joshua D. Koss also joins the team, as does John P. Mastropietro joins the firm with a practice focusing on construction law.
Broadening dealership practice group, Stuart A. Rosenthal joins, providing representation and counseling to automotive dealers
Focusing primarily on residential and commercial real estate transactions, wills and trusts, general business advice and guidance, Robert E. Cummings, Jr. and Thomas J. Dailey have also joined the firm.
Linda A. Peoples joins the team with her practice focusing on real estate law, business law, and litigation. Krista K. Porter, who joined the firm as a law clerk in 2018, has since been authorized by the Appellate Division of the Supreme Court, Third Judicial Department to temporarily engage in supervised practice of law at The Towne Law Firm, P.C., pending her admission to the New York State Bar.
* * *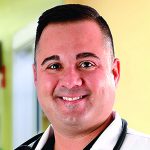 Dr. Robert Donnarumma was named chair of the Department of Emergency Medicine at Saratoga Hospital, responsible for care at the hospital's Alfred Z. Solomon Emergency Center and urgent care centers in Wilton and Queensbury.
He also will continue to serve as medical director of Saratoga Hospital's COVID-19 testing tent, a responsibility he took on in March when the hospital launched its pandemic-related testing services.
Donnarumma's new responsibilities will also include serving as medical director of Saratoga Hospital's stroke program. In addition, he will remain medical director of the hospital's Sexual Assault Nurse Examiners Program and Saratoga Hospital's representative on the Regional Medical Advisory Committee.
A graduate of Cornell University, Donnarumma earned his medical degree from New York Medical College in Valhalla. He completed a residency in emergency medicine at the School of Medicine at the State University of New York at Buffalo, where his clinical rotations included a regional trauma center, a children's hospital, community hospitals and an inner-city tertiary care center. He also has a Master of Public Health degree, with a specialization in health policy and management, from New York Medical College.
Donnarumma is board certified in emergency medicine.