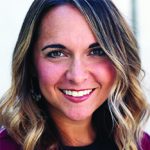 Seeley Office Systems has hired Ashtin Givens as a business development specialist.
Givens brings with her nearly six years of experience in business development and client management. She has worked in many different industries and has helped support organizations both big and small.
She holds a B.S. in human development and family relations from SUNY Plattsburgh.
In her roles prior to joining Seeley Office Systems, Givens was responsible for cultivating new business relationships in the greater Capital Region.
* * *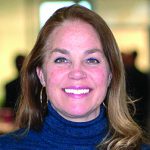 Berkshire Hathaway Home Services Blake Realtors announced that Mary Ellen Boese has joined the staff as a licensed real estate agent.
Boese has lived and worked in Saratoga Springs for more than 20 years.
She received her masters in business administration degree from Sage graduate school.
Boese is an active outdoor enthusiast. She resides in Saratoga Springs with her daughter and son.
* * *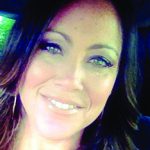 The Courtyard Marriott, 365 Canada St., Lake George, has announced the hiring of Jennifer Carusone as sales manager.
In this capacity Carusone will be responsible for bringing trade groups, business travelers and private events to the region as Lake George continues to grow as a year-round destination for business gatherings and tourists alike.
Prior to joining the Marriott, Carusone spent years in advertising prior to launching a 10-year career as a recognized diamond jewelry expert.
* * *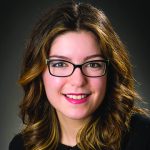 Cost Control Associates in Queensbury promoted Dana Benidt to senior analyst.
Benidt joined the company in 2017 as an energy analyst.
Benidt is a 2017 graduate of William Paterson University in Wayne, N.J.
She graduated magna cum laude with a bachelor of science degree in mathematics. She was on the dean's list and a member of the Pi Mu Epsilon National Honorary Mathematics Society.
She is a resident of Queensbury.
* * *
KeyBank announced that Sean T. Wade been named vice president and relationship, commercial banking, for the Capital Region.
In his role, he is responsible for business development, portfolio management and acting as trusted advisor for commercial banking clients throughout the Capital Region.
Prior to joining KeyBank, Wade worked for Pioneer Bank as a commercial banking relationship manager. He has also worked for NYBDC as a credit analyst and Trustco Bank as a branch manager. He has 11 years of experience in the financial services industry.
Wade earned his bachelor's degree from Union College in Schenectady. He is also a graduate of Rensselaer County Regional Chamber of Commerce's Leadership Institute.
Cost Control Associates promoted Meighan Kramer to senior analyst.
Kramer joined the company in 2006 as the energy department assistant. In 2014 she was promoted to analyst.
Kramer is a graduate of the State University of New York at New Paltz with a bachelor of science degree in anthropology.
She lives in Glens Falls with her husband and three children.