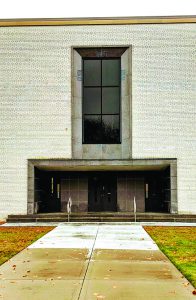 By Jennifer Farnsworth
For the past 43 years, the Glens Falls company Donohue & Higgins Candy & Tobacco Co. has been a supplier of all things candy, operating at Maple Street since 1985.
But the company has purchased the former JUST Water facility at 31 Broad St. in Glens Falls, a space that gives them an additional 4,500 square feet.
JUST Water has moved into a new facility at 276 Dix Ave. in Queensbury.
April Higgins, Donohue & Higgins vice president, said the building does not need any major renovations or reconstruction. Currently the company is operating out of two smaller warehouse spaces.
"We are consolidating two separate warehouse spaces into one space. We will not be doing any major renovations," said Higgins. "In the warehouse we just need to set up racks for our product."
The company started looking for a new location in the spring. It leases the space at 178-180 and at 182 Maple Street. The former was sold to a developer in early spring, prompting the decision to explore a new location.
Higgins said her father bought the business in 1975 and since then it has grown to include tobacco, grocery and concession items, in addition to candy.
She said through the years they have built a reputation as leaders in distribution and sales, having customers not only locally but nationwide through its growing online business.
She said the online business consists solely of candy, however they are local wholesalers of candy, tobacco, snack, grocery and sundry items.
"In 2010, when I joined, I started an online candy business www.thewholesalecandyshop.com. The internet has launched us into nationwide sales which has been a big positive for us. We hope to continue to grow the online business as well as continue to serve our local community," she said.
More information is available at www.thewholecandyshop.com.