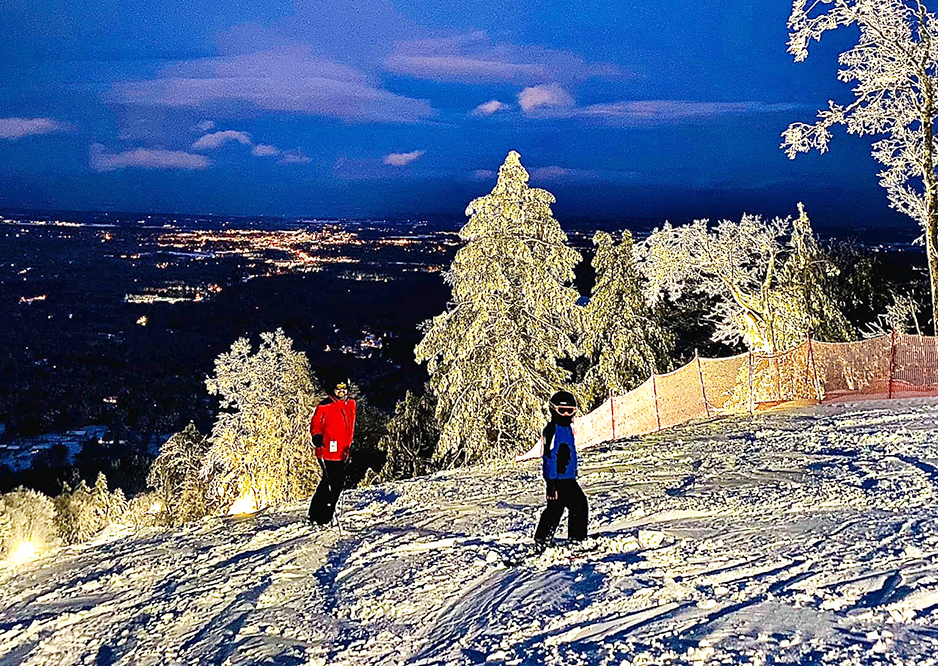 The West Mountain winter season is set to begin Saturday, Dec. 12, weather permitting, with rules in place to adhere to CDC and state guidelines to reduce the risk of exposure to COVID-19.
Winter activities include day and night skiing, snowboarding, snow tubing and lessons.
While ski area opening day is Dec. 12, the tubing park opens Saturday, Dec. 19.
During non-holiday periods, West Mountain will be open Monday, 3-9 p.m.; Tuesday through Friday 10 a.m. to 9 p.m.; Saturday and Sunday, 8:30 a.m. to 6 p.m. The tubing park will be open Friday's 4-9 p.m.; and Saturday and Sunday, 10 a.m. to 6 p.m.
During holiday periods, Dec. 19 to Jan. 3, Jan. 16-18, and Feb. 13-21, West Mountain will be open for skiing and snowboarding Monday-Friday, 8:30 a.m. to 9 p.m.; Saturday and Sunday, 8:30 a.m. to 6 p.m. The tubing park will be open Monday to Friday, 10 a.m. to 9 p.m.; Saturday and Sunday, 10 a.m. to 6 p.m.
The West Mountain operations team will open the mountain and all of the terrain at both base areas much earlier this year in an effort to spread out guests, officials said.
The facility will also offer breakfast and lunch specials again this season during non-holiday periods.
Visit westmountain.com for more information.
Face coverings will be required when getting on and off the chair and surface lifts, when indoors for any reason (except while seated and eating), and when social distancing cannot be maintained.
Current New York state rules limit capacity in buildings and operation plans will follow the limits. Only guests and employees warming up and purchasing a quick bite to eat will be able to sit indoors and inside the heated tents. Alcohol can only be purchased with food and consumed while seated. Masks must be worn indoors at all times, except when seated and eating. New this season, there will be a take-out window at the Main Lodge.
There will be three large tents, with picnic tables inside, to accommodate people who cannot get into the lodge do to capacity restrictions.
All ski equipment, bags etc. will need to be stored outdoors within the West Mountain mobile shelving units or kept inside guest vehicles. Additionally, gearing up, including putting ski boots on, will need to happen outdoors or inside guest vehicles.
The West Mountain Bar & Eatery will be available for additional café food seating and will offer a full bar. Guests can purchase food in the café and carry it upstairs to the restaurant and order a beverage from the bar when seated during restaurant operational hours.
Permitted guests will be New York state residents and individuals who meet the state COVID restrictions on cross-state travel. On chairlifts, guests can choose to ride alone or with one or more members of their family or group.
West Mountain will offer lessons, programs and rentals with safety measures in place and a 24-hour advance reservation period required.
At West Mountain, all employees will continue to wear masks, monitor their health, and limit travel outside the area. If employees are not feeling well, they are required to stay home. The facility asks that guests follow this practice and stay home when experiencing symptoms or feeling unwell.