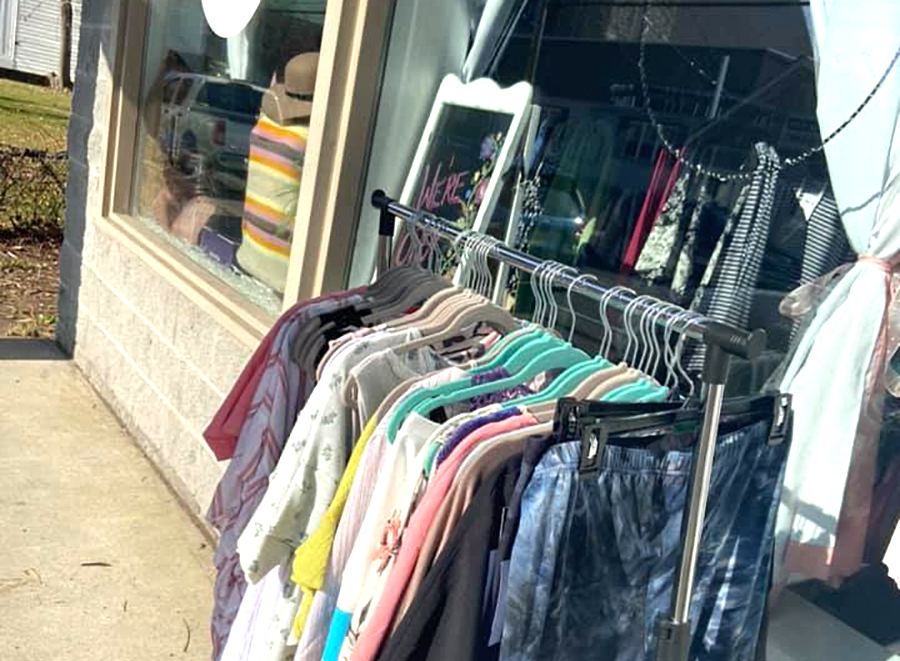 By Jennifer Farnsworth
After a year of running a successful online boutique, Jonie McCleary has opened Something Secret Boutique at 4 Bridge St., Lake Luzerne.
McCleary said online sales were much stronger than she anticipated. But she was starting to long for the in-person experience and decided open the Bridget Street location. McCleary said there was some skepticism about opening a brick-and-mortar store during the COVID-19 crisis.
"Honestly, 2020 was the best year for online sales. I don't know if it was because people were just home and couldn't shop in the store. But whatever it was, I am more than grateful."
"I didn't want to be just restricted to being behind a computer screen. So I decided why not? I have had people tell me I am crazy for—number one, opening in the off season for my area—and number two, opening in the middle of a pandemic. I If I can make it now I should be able to make it through whatever," she said.
It was January 2018 when McCleary said she decided to go back to school for business. A marketing professor noticed her knack for business and encouraged her to follow her dreams.
"He said to me 'Jonie you have entrepreneur written all over you' and at first I kind of just dismissed it. And then his words kept popping back into my head … I always knew I wanted to be my own boss. I've always had a drive and what I like to think is a good work ethic," said McCleary.
She opened the online boutique in early March 2018, initially with a small group of friends and family. The business quickly began to grow. In 2019 she started Facebook Live and her 100-member group turned into nearly over 5,000. When she began shipping to at least 20 different states she realized she was outgrowing her then basement-based business.
"I wanted a space to dedicate just to the boutique. I drove by 4 Bridge St. every day, and I would think to myself, 'How cool it would be to have a brick and mortar?'"
She made an offer on the building and was moving into the store within a week.
Something Secret Boutique has customers ranging in age from 18 to late 70s, according to McCleary.
"I think the wide client base stems from my love of basics. We have lots of trendy items, but there are more pieces in my store that you will have in your closet for years to come. Yet there are no blouses over $30," she said.
There are also high-end items, like boutique brand jeans such as Kan Can and Cello
McCleary said she is open to expanding into children's clothing and home decor.
McCleary said she has found ways to be creative and is still learning and growing . She has had weeks where she couldn't place her next order until she sold what inventory she had.
"I've always found a way to hustle and flip inventory, and I've found some ideas work while others are a bust. I'm still learning. If that's one thing I've learned in business, you can't ever think you've got it figured out because in a blink of an eye what worked yesterday doesn't work today," said McCleary.
Learn more about the online portion of the business at somethingsecretboutique.commentsold.com or on Facebook. The phone is 518-696-6356.