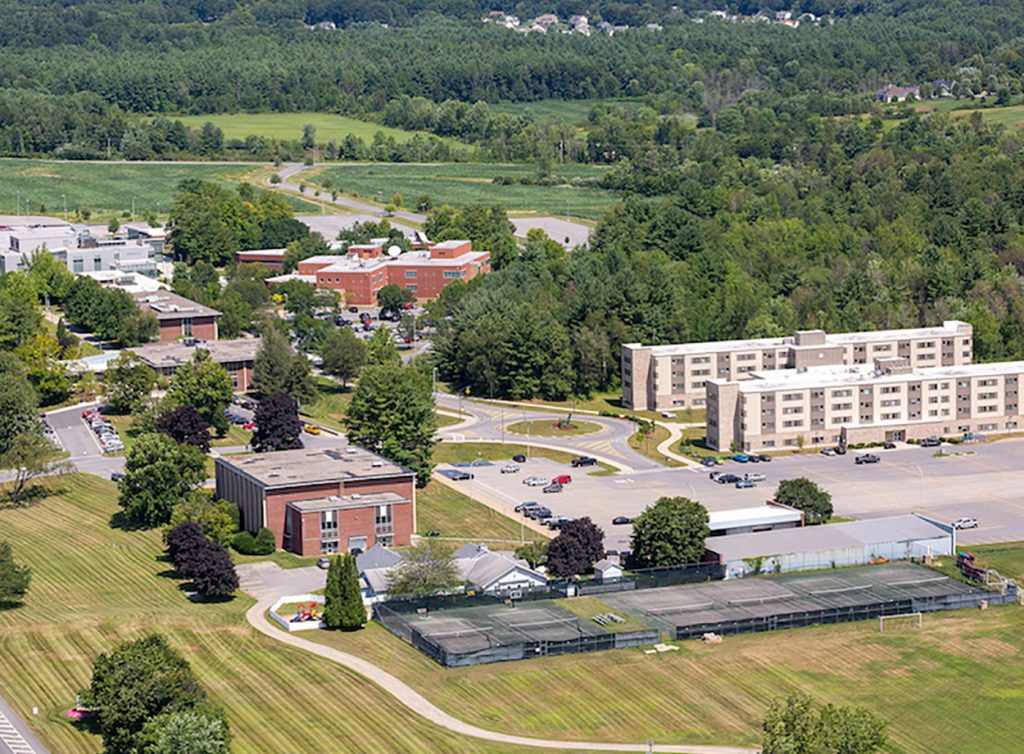 The SUNY Adirondack Board of Trustees voted to freeze tuition for the 2021-22 academic year and eliminate three fees to recognize the economic difficulties brought by the COVID-19 pandemic for many students.
"This pandemic has hit our region's lower-income residents the hardest, making the idea of starting college or returning to the classroom daunting for many," said Dr. Kristine Duffy, president of SUNY Adirondack.
Officials said the 2021-22 semester rates for full-time state residents will be $2,472 and $206 per credit for students taking fewer than 12 credit hours. SUNY Adirondack's tuition is one of the lowest in the state.
Duffy also said that after a year with more than 6,000 weekly COVID tests and fewer than a handful positive results, SUNY Adirondack announced plan to offer significantly more classes and activities in person for its fall semester.
"Our plans are, of course, dependent upon state and county guidelines," she said. "We will continue to put safety and health first, but our hope is to welcome students back to campus this fall with more in-person and flexible learning options to accommodate different learners. Throughout the pandemic and the need for remote learning, we learned that some people need the flexibility of remote learning, while others thrive in person."
Combined with substantial financial aid and scholarships, SUNY Adirondack remains an affordable option to start, continue or restart education in preparation for the workforce of today and tomorrow.
"We are committed to keeping SUNY Adirondack—already one of the best values in the state—affordable," said Rob Palmieri, vice president of Enrollment and Student Affairs, describing how previously charged student enrollment, ID and development fees were eliminated.
Room and board will also remain at last year's rates of $4,175 for a double room in the Residence Hall and $4,675 for a single room, with meal plans ranging from $1,925 to $2,280 per semester. The modern, suite-style housing is an appealing option for many who are looking for a more traditional college experience by living and learning on campus.
Campus will reopen in full in the fall, with classes offered in person. Some courses will be online or in a hybrid option for those who prefer remote learning and flexibility, school officials said.
Social and educational programming will also return to in-person events on campus.
"We look forward to welcoming our campus community back in person, while ensuring we maintain required health and safety protocols," Duffy said.
Registration for the fall 2021 semester has begun and applications for admission will be accepted throughout the summer. Contact the Office of College Access at 518-743-2264 or admission@sunyacc.edu to learn more.
Beginning in the fall semester, the college will offer approximately 60 percent of its classes in person and continue to offer other formats for students who prefer to work remotely. That's an increase from only 25 percent in the 2020-21 academic year.
Officials said safety protocols—including wearing face coverings, undergoing regular COVID screenings, social distancing where appropriate and regular disinfecting of shared spaces—are expected to remain and will be informed by state and local health officials.
"Over the past year, we have proven that safety measures executed properly work," Duffy said. "With the increased availability of the COVID-19 vaccine, we are eager to welcome new students and those who may have stepped out of higher education."
SUNY Adirondack's College Access advisors are ready to assist anyone looking to start or return to college, officials said. Contact SUNY Adirondack's college access advisors at 518-743-2264 or admission@sunyacc.edu.