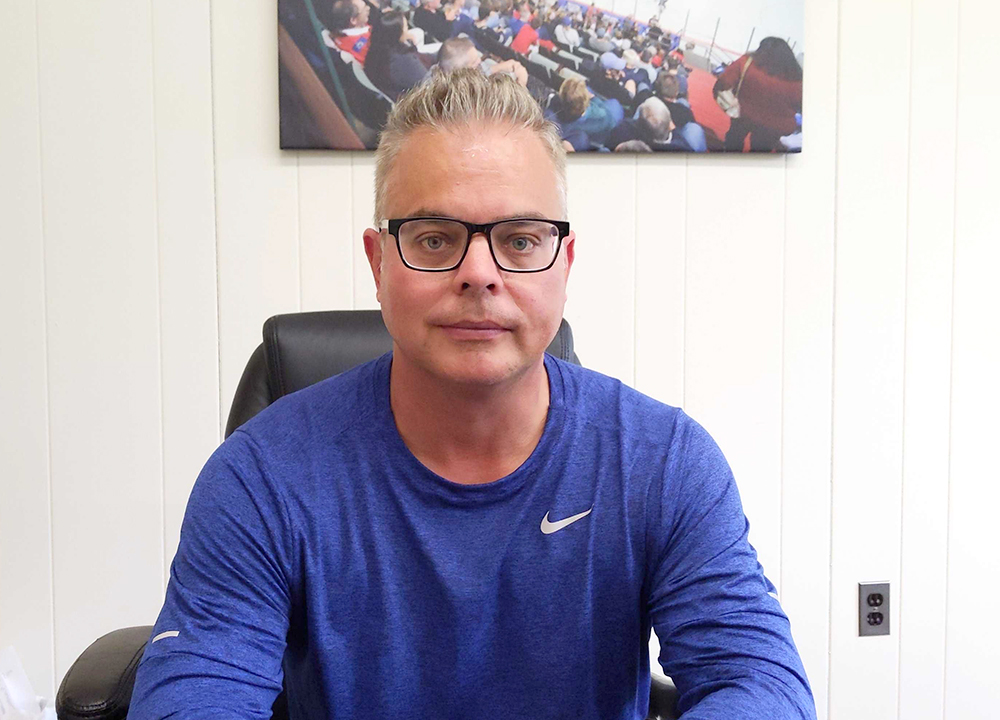 By Christine Graf
After being shut down for more than a year due to the COVID-19 pandemic, the 4,800-seat Cool Insuring Arena in downtown Glens Falls reopened at limited capacity in April. At that time, event attendees were required to wear masks and present negative COVID test results. Those restrictions are no longer in place.
"In the middle of June of this year we were able to reopen normally which was a breath of fresh air," said arena manager Jeff Mead. "As long as we have under 5,000 people in the building, there are no restrictions."
Seventy-five percent of the arena's staff have returned to work, and the rest are expected to return by the end of August, he said. Mead and his operations manager were the only two employees who remained working throughout the shutdown.
The arena hosted four dance events and three graduations during the month of June. Some occurred while the mask and testing mandates were still in effect.
"There were unfortunately a few people who weren't the happiest of customers," said Mead. "They either didn't want to wear masks or didn't think they should have to show a negative test. It was unfortunate, but I would say that 97 percent of people understood."
Because of the pandemic, the arena was forced to cancel the 2020-2021 season for its East Coast Hockey League (ECHL) team, the Adirondack Thunder. An affiliate of the NHL's New Jersey Devils, the team will play its home opener for the 2021-2022 season at the arena on Oct. 23.
Adirondack Thunder ticket sales have been strong, and 1,200 season ticket packages have already been sold for the team's 36 regular season home games, Mead said. At a cost of $558, the Thunder has the lowest season ticket cost in the ECHL.
"We're selling a lot of tickets and are certainly ahead of pace from where we were two years ago, which is good news," said Mead. "Support for the team has been very good and is growing every year. We expect this could be our best year in terms of ticket support, business support and community support. We're very excited about this fall and winter, and we think we are going to put a really good team on the ice."
Cool Insuring Arena also has numerous other events scheduled including the Adirondack Stampede, a PRCA (Professional Cowboy's Rodeo Association) rodeo. Now in its 30th year at the arena, the event features pro rodeo's top national and regional competitors. It will take place Nov. 5-6.
"It's a very big event for us," said Mead. "For two nights, we will have between 6,000 and 7,000  people show up."
Another popular event, the New York state girl's high school volleyball championship, is scheduled at the arena in August. The New York state boy's high school basketball finals will also return to Glens Falls in 2022. The tournament was moved to Binghamton in 2017 but was relocated back to the arena in 2020.
"We lost two years due to COVID, so this will be the first year of our three-year agreement," said Mead. "We are very excited for that to finally be back in Glens Falls after we lost it to Binghamton for three years."
Tournament officials made the decision to return to Glens Falls in part because of the extensive renovations made to the arena.
"I think we lost the tournament for several reasons," said Mead. "At the time—in 2015—our building wasn't in great shape. Fortunately, we got a few grants from New York state as well as some city and county support which allowed us to really upgrade our building in terms of technology. We put in a $1 million video board a few years ago. We've also renovated the whole locker room area and added new locker rooms with shower and toilet areas. The building has come a long way in the six years that the coalition has operated it."
The nonprofit Adirondack Civic Center coalition was created in 2015 to take over operations of the 42-year-old arena. Since that time, arena revenue and attendance have increased.
"We will get between 15,000 and 18,000 people here for the three-day basketball tournament, which is a lot more than Binghamton was able to bring in," said Mead. "It's one of those events that our community really embraces."
Mead said he is hopeful that the World Wrestling Entertainment will return to the arena in the coming year. Glens Falls was one of the stops for the WWE's popular 2019 summer tour. Mead is also in negotiations to book concerts, circuses, and a number of other events.
"Until we sign contracts, I'm not able to talk about that. We have a big event here in September that we are about to sign a contract for. It's a 10-day event, so we are excited about that. It's looking to be a pretty busy fall and winter, and we are very excited about 2022."